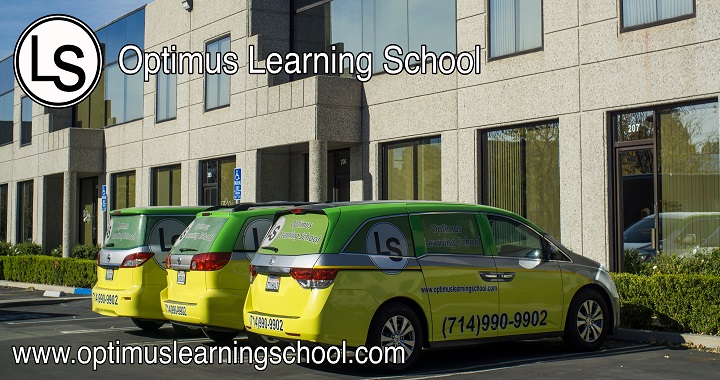 After School Program in Brea
Spring & Winter Break Tuition Policy
December 23, 2017
We value simplicity and efficiency at Optimus Learning School. This includes matters of payment. After years of experience and consideration, we have found that our current tuition policy creates a simple and beneficial experience for all parties involved.
So how does it work? Technically, we charge $27.50 a day. However, to make things easier, we charge a monthly fee of $550, assuming there are 20 week days (4 weeks) in a calendar month that your student will attend. There are some months in which there are more than 20 week days. We do not charge extra for these months, because we want to make it simple for parents to know what to pay every month. However, we cannot refund days when your student is absent.
To further simplify payment matters and benefit parents, we are open beyond our regular hours on days when your kids do not have school. These include minor holidays, teacher conference days, non-attendance days and more. On these days we open at 6:45am, because we know that parents still need to work and we want to provide a safe learning environment for them to send their kids. Even though this requires more hours and payment to our staff, we do not charge extra for these days. It is included in the flat monthly fee that you pay.
We believe that this policy is fair and even beneficial to parents, and we are happy to offer quality service to our valued parents and students. However, we understand that because of some families' unique situations, this policy may not benefit everyone. That is why we offer the following second option.
Some parents do not take advantage of our full non-school days from 6:45am - 6:30pm. If this is the case, you are not being financially compensated for the days you might miss during Spring and Winter breaks. Therefore, you can choose to opt out of paying the monthly flat fee during the months that include these breaks (usually March and December). With this option, you will simply pay ahead of time for the amount of days your children attend OLS. For example, if you will be on vacation in December and your student will only attend for a total of 15 days, you will pay $412.50 for that month. We only offer this option for months with breaks - the rest of the year our policy is $550 a month. This second option works really well for those students who never need to come to OLS on full non-school days.
Unfortunately in this case, if later in the year you end up sending your child to OLS on a non-school day, there will be an extra fee. The cost for parents who choose this option is $55 a day per student, on top of what you already paid for the month. So if you end up sending your students to OLS on many full days, this option could be expensive for you. That is why we believe the first option is better for most families. However, we always want to give you the option to choose what will work best for you.
We hope these options provide flexibility for you and your families. We care about our students and our primary objective is to help them learn and grow! That is why we want the payment process to be as simple and efficient as possible.
Tagged: After School Program in Brea
Optimus Learning School is a tutoring center in Brea serving Fullerton, Placentia, and Yorba Linda. Since 2008, we have been helping students from kindergarten through high school achieve their academic goals through our various programs such as our home school, after school program, homework help, and private tutoring. We also offer seasonal programs such as our popular summer camp. There are many enrichment classes year-round, such as coding, STEM, piano, and art which will help shape creative and well-rounded students. Are you ready to kickstart your child's education? Send an inquiry form or contact us today!