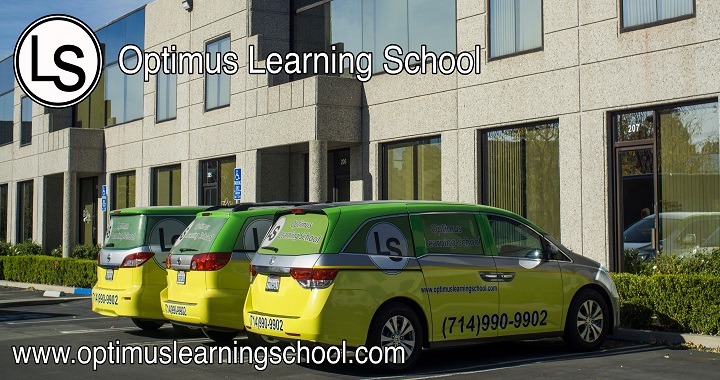 After School Program in Brea
Optimus Pickup vs. Other Schools
February 23, 2018
Optimus Learning School picks students up from their schools when they are released, whether it's regular time or early release. We have created a pickup procedure where we pick up the students and drive them directly to Optimus Learning School. There are a couple of reasons why we drop them off at Optimus Learning School immediately after picking them up.
One reason is because of safety. Optimus Learning School is a very safe place for children to be and we feel that when students are here it is safer than them being in a car driving around.
Another reason we like to take students directly back to Optimus Learning School is because we do not want kids sitting in the car waiting for other students. It is better for students to go back to Optimus and work on their homework or hangout with their friends until class starts. If students are sitting in the car waiting, that means they are not doing anything productive.
It would be easy for us to pick kids up and drive them from one school to the next, but we do not want to do that. Many schools drive from school to school with many students in their vans. Optimus Learning School does not want to do that and that's why we have several different vans that travel from school, back to Optimus, and back to school. We have the appropriate amount of resources to make sure our students have a convenient trip from school to Optimus. Come into Optimus Learning School today and ask about our awesome pickup procedure!
Tagged: After School Program in Brea
Optimus Learning School is a tutoring center in Brea serving Fullerton, Placentia, and Yorba Linda. Since 2008, we have been helping students from kindergarten through high school achieve their academic goals through our various programs such as our home school, after school program, homework help, and private tutoring. We also offer seasonal programs such as our popular summer camp. There are many enrichment classes year-round, such as coding, STEM, piano, and art which will help shape creative and well-rounded students. Are you ready to kickstart your child's education? Send an inquiry form or contact us today!