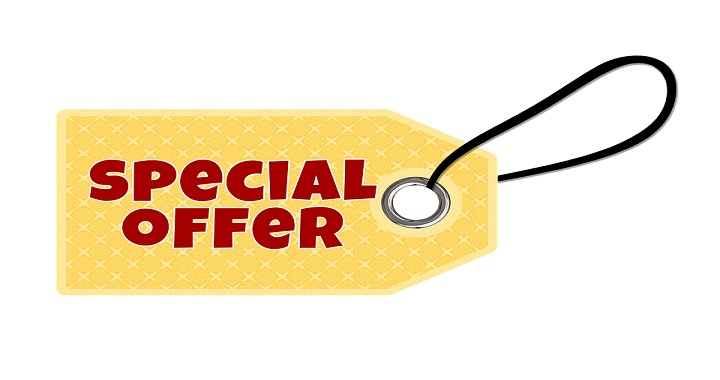 After School Program in Brea
Homeschool in Brea
Two Annual Discounts
April 18, 2018
We are happy to inform you that we have two annual discounts here at Optimus Learning School! We value our customers and we want to show you how much we appreciate you.
The first discount is our Summer Early Bird discount. If you register your children for our 10 week summer program before March 31st, you will receive a 10% discount! You might be wondering, "What if I can't pay for all ten weeks by March 31st? Can I still get the discount?" The answer is YES. We will give you a 10% discount on whatever amount you pay for by March 31st. The summer schedule I cost per week is $150. If you pay for five weeks by the deadline, you will be charged $675 (the standard fee would be $750). However, when you pay for the rest of the summer, you will have to pay the remaining balance in full. So for the other five weeks, the cost would remain at $750. In total for the summer you would pay $1,425 instead of the standard amount of $1,500. If you are able to pay the full amount by March 31st, you will only pay $1,350 for the whole summer. We hope you take advantage of this opportunity - not only to save you money, but because spots for our program fill up fast during the summer! The limit per class is 10 students, so sign up today to secure a spot for your child at OLS' Summer Program.
The second discount that we offer is called our Huge Discount on Tuition for Full School Year discount. At Optimus Learning School, we prioritize high quality after-school education and we want to make that possible for all students. We know how important it is for working parents to have a safe, reliable place to send their kids every day after school, and nobody has the time to keep changing those arrangements throughout the school year. Being able to sign up for a full school year of our after school program allows you to reserve your child's spot for the whole school year so that you can rest at ease and make sure your child is getting all the help they need at the same time. Now, you have even more incentive to go ahead and sign your child up for a full school year at Optimus because you can save over $400 on tuition! While a full school year (9 months + 2 weeks) paid monthly would normally cost $5,225, you will only have to pay $4,800 if you pay the full school year upfront. That's a savings of $425! This also helps offset the recent increase in monthly tuition. Take full advantage of the savings AND all the progress and success your child is capable of by signing up for a full school year with Optimus After School!
You may want to use one discount, or you may want to use both. Either way, call or stop by Optimus Learning School today to discuss your options for enrollment and payment. We love our students and we want to show you how much we care!
Tagged: After School Program in Brea, Homeschool in Brea
At Optimus we strive to instill a balance between the values of discipline and critical thinking. We are dedicated to this philosophy because we believe that it will enable students to grow successfully as individuals and in their academic careers. Optimus Learning School offers an after school program in Brea such as math help and homework help. Optimus After School Program in Brea serves Brea, Fullerton, and Yorba Linda/Placentia areas. Optimus Learning School also offers SAT, ACT, PSAT, AP, IB programs in Brea. Our classes have a small ratio, with an average of 4-5 students per teacher. We offer such classes as AP Calculus, AP Physics, AP Chemistry, AP Computer Science and various other AP classes. Students can enroll in our daily tutoring service or our once a week classes. Optimus Learning School serves Brea, Fullerton, Yorba Linda, and Placentia areas.