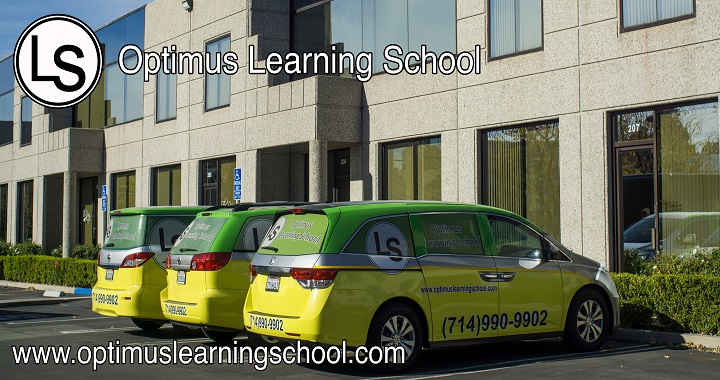 Why Optimus Learning School?
May 26, 2018
If Optimus had to be defined in a single sentence one could say it is a place where education, life skills, and personal character are developed and furthered. All of our staff, whether or not they are teachers, are committed to helping students achieve these ends.  
Optimus Learning School is a Summer and after-school program for kids from Kindergarten to High School in the Brea, Yorba Linda, Placentia, Fullerton area. Our classes are wide in variety and interesting in subject matter. We have both group classes as well as private classes. One of our most popular group classes is Homework Club. In the Homework Clubs, we help students work through homework, keep track of their grades, help them understand and improve errors they may have made on past homework and exams, and provide them with math sheets and reading to do on their free time. The homework clubs are divided into grade categories (3rd, 4th, 5th, etc.) so that every teacher has the time and ability to assist each student effectively. The students in our Homework Clubs consistently see an improvement in their grades as well as in their general math and reading skills. In addition to the homework clubs, we also have other group classes like Art and Taekwondo. 
Optimus Learning School also provides a variety of private classes. For instance, we have private book clubs, where a teacher and a student will read through a book together and work through comprehension and vocabulary questions. These clubs are great for both students who struggle with reading as well as with those who want to improve their reading ability or widen their exposure to different writing levels and styles. Optimus has a wide variety of books available. We have everything from easy children's books like Geronimo Stilton and Arthur to intermediate young adult novels like Harry Potter and Hunger Games to difficult classic authors like Plato and Steinbeck. Whatever a student's reading level, there is book club suitable for them. If book club is not interesting or appropriate for the student, we also have many other private classes such as piano, algebra, penmanship, and others. 
At Optimus, all of our classes are taught by teachers who are competent and interested in what they are teaching. We only hire people who have a Bachelor's degree and wish to pursue some kind of teaching as a career. Furthermore, all of our teachers do well with kids. This allows for an environment that is friendly and conducive to learning. 
Optimus is a company that is committed to education, life skills, and personal development. Whether you have a child that you want to enroll in one of our after school or Summer classes or are interested in taking one of our ESL classes yourself, we are confident that you will not be disappointed in choosing Optimus!
Tagged:
At Optimus we strive to instill a balance between the values of discipline and critical thinking. We are dedicated to this philosophy because we believe that it will enable students to grow successfully as individuals and in their academic careers. Optimus Learning School offers an after school program in Brea such as math help and homework help. Optimus After School Program in Brea serves Brea, Fullerton, and Yorba Linda/Placentia areas. Optimus Learning School also offers SAT, ACT, PSAT, AP, IB programs in Brea. Our classes have a small ratio, with an average of 4-5 students per teacher. We offer such classes as AP Calculus, AP Physics, AP Chemistry, AP Computer Science and various other AP classes. Students can enroll in our daily tutoring service or our once a week classes. Optimus Learning School serves Brea, Fullerton, Yorba Linda, and Placentia areas.