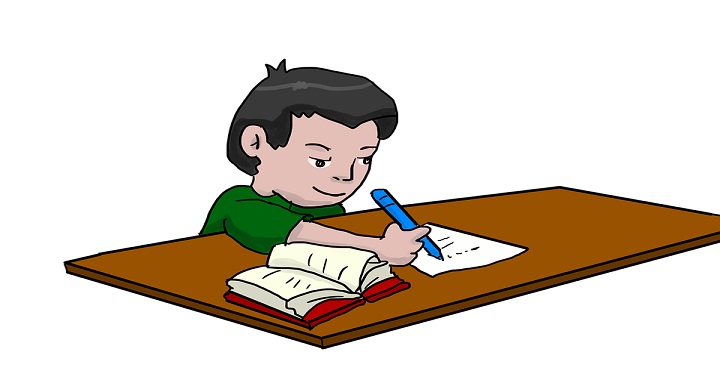 After School Program in Brea
Homework: It's More Than Just Right Answers
July 26, 2018
When making the choice to send your son or daughter to an after school program, there are many factors to consider. The strengths that a productive program should have are many, but it can probably be agreed upon that school grades are an aspect that every parent would like to see improve as their child spends time studying after school. Our approach here at Optimus might be slightly different than the approach most academies use, but we feel it will have the most lasting and positive effects on our students.
Common practice at most academies puts the challenge of coming to a correct answer onto the tutors. While a brief explanation might be provided, the ultimate goal of coming to the correct answer is, for the most part, handed to the students by the tutor. Here at Optimus, we choose to instead task our students with this challenge. Many academies will provide a student with a correct answer, while that student's understanding of the actual problem at hand is virtually unaddressed. While school grades can paint an accurate picture of a student's achievement, we want to be sure that our students are understanding as well as achieving. That's why, here at Optimus, we never simply give our students solutions when they cannot solve a homework problem on their own. In our opinion, when a student struggles with their homework, we gain an important teaching opportunity. By spending the time to re-teach the subject matter involved in the problem, and allowing the student to come to what they think is the correct answer independently, we believe we do much more good than essentially spoon feeding our students correct answers would.
While we can admit that this approach might not be the fastest way to improve your son or daughter's school grades, we can also say with confidence that we are instead giving a much greater gift than high marks in class. What we give with this approach rings true to one of the most important parts of our mission here at Optimus: creating independent thinkers. It may be true that your student's school grades will not improve overnight, but through teaching and allowing our students to come to their own answers, we give them the tools they need to solve problem on their own. These skills will continue to be useful to them not only throughout the rest of their academic careers but in the life they live every day. Receiving low marks on a homework assignment or test teaches a valuable lesson that a student needs to try harder. If they simply have the answers given to them, how can we ever hope to teach our children this lesson? True success cannot be given, it can only be earned through hard work and perseverance.
We can prove that our tried and trusted method has been effective when we look at our students. Students in Brea, Fullerton, Diamond Bar and Yorba Linda have benefited from the different path Optimus chooses. Over the course of a school year, we have seen many students make leaps and bounds in their classes. What's more, each student becomes more confident in knowing that they themselves overcame their problems and they can find pride in the fact that they alone are responsible for their success. Success in academics is something every student should strive for, and helping students to realize this goal independently is what truly sets Optimus students apart from the rest. 
Tagged: After School Program in Brea
Optimus Learning School is a tutoring center in Brea serving Fullerton, Placentia, and Yorba Linda. Since 2008, we have been helping students from kindergarten through high school achieve their academic goals through our various programs such as our home school, after school program, homework help, and private tutoring. We also offer seasonal programs such as our popular summer camp. There are many enrichment classes year-round, such as coding, STEM, piano, and art which will help shape creative and well-rounded students. Are you ready to kickstart your child's education? Send an inquiry form or contact us today!