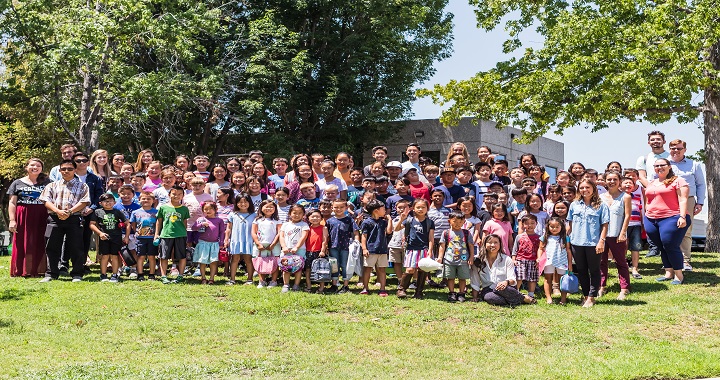 After School Program in Brea
Choice of one elective class
September 4, 2018
Optimus Learning School's after school program is where students can get picked up from school, do their homework with a teacher always checking, and study to become better and brighter students. At Optimus, we believe that students need two things to become future adults in our society, they need creativity and discipline. Therefore in our after school program, we want our students to do more than just finish their homework and study for tests. Our after school program now includes elective classes that students can take as well as homework club and other additional benefits to further boost their creativity and discipline.
Our elective classes include dance, gymnastics, Chinese, Korean, and our computer coding class that will be coming soon. All of our elective classes are taught by wonderful and qualified teachers that want our students to be the best they can be. Our dance and gymnastics class will be taught twice a week for one hour (Tuesdays and Thursdays 5:30-6:30 pm for Dance; Wednesdays and Fridays 5:30-6:30 pm for Gymnastics) and our Chinese and Korean class will be taught for two hours a week (Fridays 3:30-5:30 pm for Korean; Thursdays 3:30-4:30 pm and Fridays 5:30-6:30 pm for Chinese).
The students can take any one of these classes at Optimus and it is included in our after school program. If the students want to take more than one elective class, there is an extra $50 charge per class. Come into Optimus today and start your child on a better and brighter future with our elective classes! 
Tagged: After School Program in Brea
Optimus Learning School is a tutoring center in Brea serving Fullerton, Placentia, and Yorba Linda. Since 2008, we have been helping students from kindergarten through high school achieve their academic goals through our various programs such as our home school, after school program, homework help, and private tutoring. We also offer seasonal programs such as our popular summer camp. There are many enrichment classes year-round, such as coding, STEM, piano, and art which will help shape creative and well-rounded students. Are you ready to kickstart your child's education? Send an inquiry form or contact us today!