How We Evaluate Our Teachers
March 26, 2019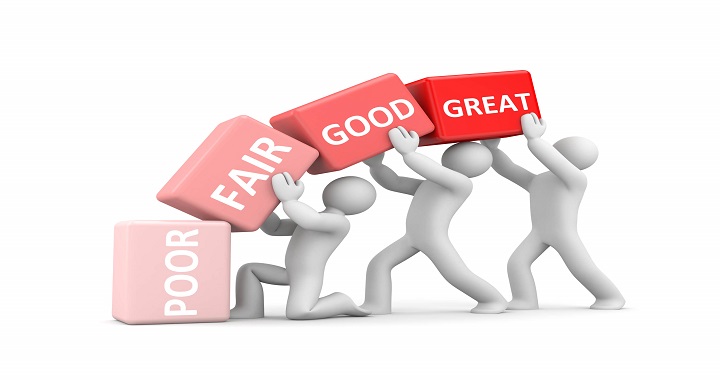 Teachers are an extremely important factor for a child's education and we know that parents want the best. In order for Optimus Learning School to ensure our students get the best quality teachers, we have a created a teacher evaluation system to check their performance. All Optimus teachers are evaluated every quarter in four different ways.
The first way a Optimus teacher is evaluated is through class observations given throughout the quarter. The Assistant Director will observe a teacher's class and complete an observation form with specified areas such as lesson preparation, style and presentation of the lesson, interpersonal dynamics, and classroom management. A teacher's class will be observed three times in a quarter. The first two observations are unplanned observations where the teacher is observed through our cameras or the assistant director goes to the class without alerting them in advance. The third observation is planned where they teacher is told in advance. Class observations account for 30% of the teacher's total evaluation.
The second way a teacher is monitored is through the weekly student performance. Every week, the Optimus teacher is required to write an individualized comment stating the student's weekly grades every Monday. We use the student's report card at the beginning of the quarter as the starting point and each grade the student gets will either bring the teacher's score down or up depending on the grade. We only monitor the student's grades in math and English. Based on the weekly grades, it could either bring up or bring down the teacher's overall score at the end of the quarter. For example, if a student starts with a D in math on their report card, they would start the quarter with a 60% in math. If the student gets a grade higher than a 60% on his or her next test or project, it will raise the overall grade according to the chart posted on our website. The weekly student performance is another 30% of the teacher's total evaluation score.
The third way a teacher's performance is checked is through the Parent Opinion Questionnaire. After every quarter, we ask our parents to fill out the parent opinion questionnaire asking their opinion on their child's teacher. We ask opinions about the teacher's personality, teaching style, and any other comments or concerns they might have for the upcoming quarter. Parents can access this questionnaire through their child's Optimus account. The questionnaire is 20% of the teacher's evaluation score. The last way we check our teacher's performance is through intangibles such as if the teacher arrives on time, looks professional, receives incorrect homework or any complaints from their students or their student's parents, and more. The Director evaluates these intangibles every quarter and they are also 20% of their total evaluation score.
Teacher evaluations are extremely important to us at Optimus Learning School. In order to make sure that we have the best and brightest teachers available for our students, we evaluate our teachers and are always helping them grow and become better. 
Tagged: Summer Program Fullerton
At Optimus we strive to instill a balance between the values of discipline and critical thinking. We are dedicated to this philosophy because we believe that it will enable students to grow successfully as individuals and in their academic careers. Optimus Learning School offers an after school program in Brea such as math help and homework help. Optimus After School Program in Brea serves Brea, Fullerton, and Yorba Linda/Placentia areas. Optimus Learning School also offers SAT, ACT, PSAT, AP, IB programs in Brea. Our classes have a small ratio, with an average of 4-5 students per teacher. We offer such classes as AP Calculus, AP Physics, AP Chemistry, AP Computer Science and various other AP classes. Students can enroll in our daily tutoring service or our once a week classes. Optimus Learning School serves Brea, Fullerton, Yorba Linda, and Placentia areas.