Taekwondo class
June 20, 2019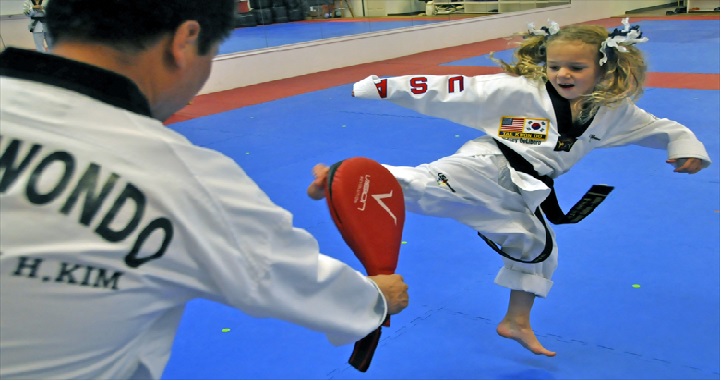 Exciting news for students!!! Optimus Learning School is NOW offering Taekwondo class in June 2019.
For Taekwondo Class, all students will begin at the white belt level and work their way up through the program after each successful test. Students will be able to obtain the following belts: yellow belt, blue belt, red belt, and junior black belt. Completion of the program will take 2.5 years if a student wants to obtain their black belt with each belt level taking 6 months to complete (5 months of classes; 1 month to prepare for the belt test). The classes will be held on Mondays (3:30-4:30pm) and Wednesday s (3:30-4:30pm) during the summer.
Each student will be provided with a white belt when they begin the Taekwondo program after summer vacation (starting September). The cost for the program is as follows: uniforms will cost $50, each belt test will cost $60, and if a student wants to earn their black belt, the cost of the test will be $500.
We hope students here at Optimus Learning School will enjoy our Taekwondo class!
Tagged: afterschool brea, afterschool placentia, afterschool fullerton
At Optimus we strive to instill a balance between the values of discipline and critical thinking. We are dedicated to this philosophy because we believe that it will enable students to grow successfully as individuals and in their academic careers. Optimus Learning School offers an after school program in Brea such as math help and homework help. Optimus After School Program in Brea serves Brea, Fullerton, and Yorba Linda/Placentia areas. Optimus Learning School also offers SAT, ACT, PSAT, AP, IB programs in Brea. Our classes have a small ratio, with an average of 4-5 students per teacher. We offer such classes as AP Calculus, AP Physics, AP Chemistry, AP Computer Science and various other AP classes. Students can enroll in our daily tutoring service or our once a week classes. Optimus Learning School serves Brea, Fullerton, Yorba Linda, and Placentia areas.