Five Criteria for OLS Teachers
July 26, 2019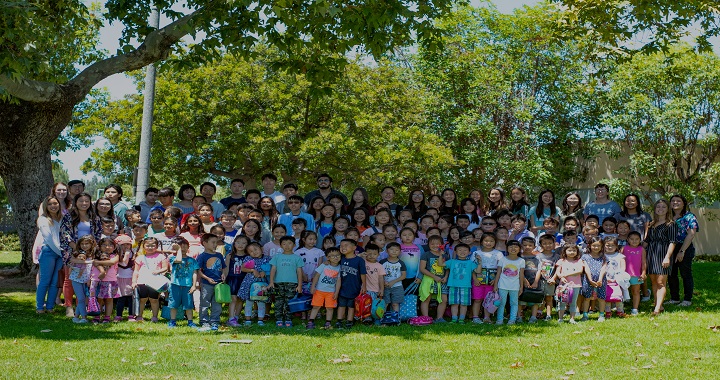 At Optimus the FIVE criteria are being on time, greeting, having a professional appearance, voluntarily cleaning, and proper class management. Being on time means arriving at Optimus 5-10 minutes before your scheduled start time. When you walk into Optimus, you should greet staff, students, and parents with a smile and a greeting. You should also have a professional appearance in doing so. Every teacher's appearance should be professional, clean, yet comfortable. 
To help with keeping Optimus a clean facility we ask that teachers do their part in cleaning. If teachers see any trash on the floor or classrooms we ask that they don't just ignore it and that they clean the mess. Good classroom management means making sure that every student is on task and completing their work, managing the classroom by walking around, keeping track of students' grades, writing individual comments for every student, rewarding positive behavior while punishing negative behavior, and engaging the students in their work. 
When you arrive to work on time you still need time to set up and get started. Arriving in time, at least 5-10 minutes before class starts, allows you to be in your classroom and ready to start class on time. If you are just arriving on time then it can shorten students' class time while they have to wait for you to get ready. This is an unprofessional look for teachers while wasting the student's learning time. 
At Optimus we want parents and students to feel welcome and comfortable. To do this, we want our teachers to smile and say hello. If teachers are looking angry or upset then it makes people uncomfortable and less likely to want to come back. Another way to make people feel comfortable at Optimus is to keep a clean facility. Teachers should take pride in working at Optimus and so they should do their part in helping to keep it clean and organized. We want teachers who go above and beyond, instead of the bare minimum. Teachers need to have proper classroom management in order for students to be successful. If a teacher cannot manage her classroom then students will not be able to focus or care to finish their homework. 
There are cameras in all the rooms at Optimus for quality control. The director is able to see what is happening in the classrooms at all times. The cameras make it possible for the director to check what time that everyone arrives, if they are greeting staff, students, and parents, if they are voluntarily helping to clean, and their classroom management skills. The staff at Optimus all aim to follow these standards so we can be a remarkable company. 
Tagged: After School Program in Brea, afterschool yorba linda, Coding Class in Brea
At Optimus we strive to instill a balance between the values of discipline and critical thinking. We are dedicated to this philosophy because we believe that it will enable students to grow successfully as individuals and in their academic careers. Optimus Learning School offers an after school program in Brea such as math help and homework help. Optimus After School Program in Brea serves Brea, Fullerton, and Yorba Linda/Placentia areas. Optimus Learning School also offers SAT, ACT, PSAT, AP, IB programs in Brea. Our classes have a small ratio, with an average of 4-5 students per teacher. We offer such classes as AP Calculus, AP Physics, AP Chemistry, AP Computer Science and various other AP classes. Students can enroll in our daily tutoring service or our once a week classes. Optimus Learning School serves Brea, Fullerton, Yorba Linda, and Placentia areas.