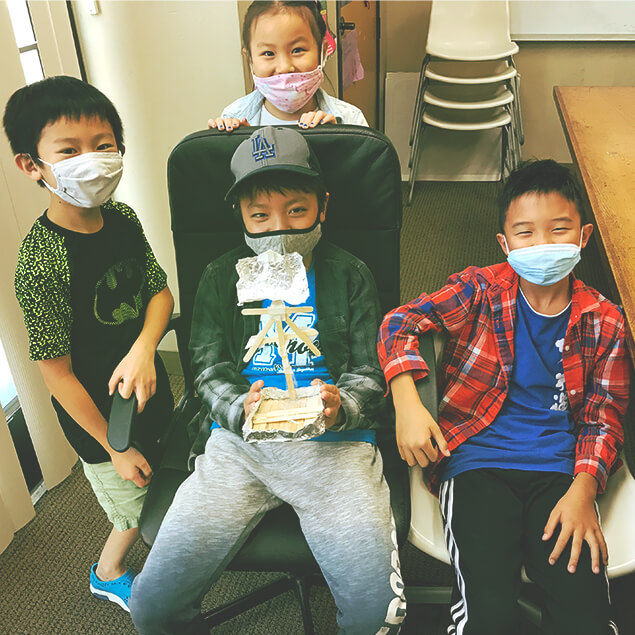 After School Program in Brea
How OLS is Helping Brea Olinda Students with Distance Learning
August 11, 2020
With Brea Olinda School District students starting school on August 17th, you may be wondering how Optimus will be helping students during this time. According to the Brea Olinda Unified School District's Distance Learning Plan, students will attend class daily and will be provided instructional minutes dependent by grade level. Here is a breakdown of the minutes of instructional time per grade:
Kindergarten: 180 minutes
1st - 3rd Grade: 230 minutes
4th-6th Grade: 240 minutes
7th-12th Grade: 400 minutes
Student's attendance will be recorded, and students are expected to log in to Google Classroom or SeeSaw daily, to obtain learning communications and lessons.   
Optimus Learning School will provide support to all students. We will ensure that students log into their classes daily, provide a space conducive to learning, and help students and parents maintain a daily routine. 
Students will be monitored to make sure that they are attending classes promptly, engaging in their distance learning classes, and given support to ensure that they understand their lessons.
The expectations during this time are the same as if students were physically attending school. Students will continue to learn Reading / Writing, Social Studies, Mathematics, and Science. Also, students will be provided with additional activities such as Art, Music, Physical Education, and Flex Learning. Optimus will facilitate and assist students with all their distance learning. 
For detailed information about our Fall 2020-2021 Program, please visit our page by clicking here.
If you would like to sign up for our Fall 2020-2021 Program, please submit in inquiry by clicking the "Inquire Today" button located on the top right of every page. 
In the "What else would you like to know" section, please indicate: 
Module (I, II, III, IV):
Number of Days (1, 2, 3, 4, 5):
Dates of Attendance (Monday, Tuesday, Wednesday, Thursday, Friday): 
After submitting the Fall 2020-2021 Inquiry, please expect an email confirmation.  
We hope that everyone continues to stay healthy and safe as we navigate this new and exciting school year!
Tagged: After School Program in Brea
Optimus Learning School is a tutoring center in Brea serving Fullerton, Placentia, and Yorba Linda. Since 2008, we have been helping students from kindergarten through high school achieve their academic goals through our various programs such as our home school, after school program, homework help, and private tutoring. We also offer seasonal programs such as our popular summer camp. There are many enrichment classes year-round, such as coding, STEM, piano, and art which will help shape creative and well-rounded students. Are you ready to kickstart your child's education? Send an inquiry form or contact us today!