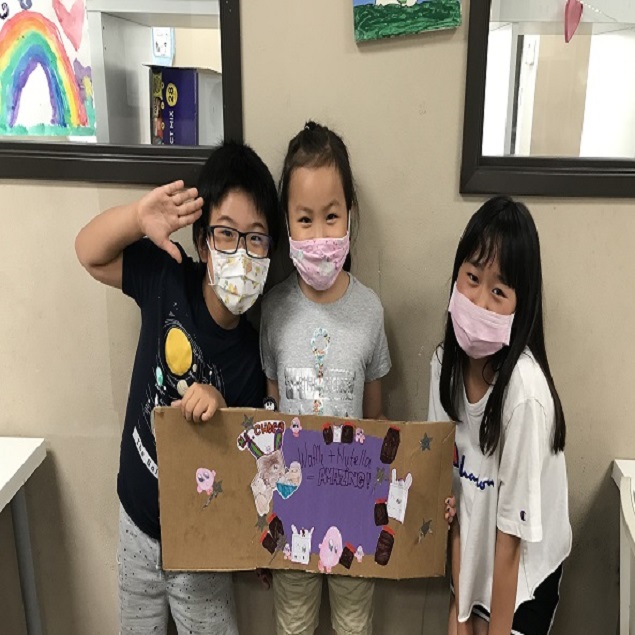 After School Program in Brea
After School Program in Fullerton
After School Program in Placentia
After School Program in Yorba Linda
Help Your Children Build a Healthy Relationship with Technology
January 19, 2021
With all the Zoom classes and digital assignments kids must take on today, screen time is at an all-time high. More and more, it seems that students must depend on technology, but too much screen time could lead to problems such as exposure to inappropriate content, sleep problems, lower grades, mood problems, and more. In this blog, we will be going over some helpful tips to help your kids build a healthy relationship with technology.
Create General Media Rules
By creating rules to follow, you are ensuring healthy boundaries. The unsupervised use of digital devices can create a toxic household environment. As a family, discuss a household media agreement for everyone to follow. 
Tip: Encourage personal interactions, agree not to use technology during family mealtimes and activities, and create stronger family bonds.
Schedule a Time to Detox from Technology
Take time to altogether remove from technology; it could be a day or a weekend. Schedule a family activity, such as a hike, picnic, or bike ride. 
Morning Technology Habits
Start your day on a positive note to help set the tone for the rest of your day. Get through your morning routine without checking your media devices.
Actively use Technology
When using your devices, try to promote active activities that will help your kids use their brains and imaginations – such as educational games and media –to expand their knowledge and make technology time productive. 
Block Negativity
It is important to note that though online negativity is not physically present, it is as strong as an influence. Ensure that you are protected from online negativity, mute, and block accounts that promote those messages. 
Evening Technology Habits
In the evening, remove technology from the bedroom. It is essential to recognize the value of sleep. Try to avoid using devices before bed and turn off devices at night. 
Tips and Tools
Bluelight glasses: Some students and parents have promoted the use of blue light glasses. These filtering glasses help block the absorption of blue light rays, which may reduce eye strain and headaches. 
Limit screen time: Some helpful apps help track screen time. These apps can help you identify when devices are being overused and decide what boundaries need to be implemented. 
Helpful apps:
·      OurPact
·      FamiSafe
·      Qustodio
Having a healthy relationship with technology is essential. The excessive use of technology can have mental, physical, and emotional effects. At Optimus, we want to make sure that understanding your household technology use is the first key on your path to creating a healthy relationship with technology. 
The social, physical, and mental well being of our students and their families are essential, and take heart knowing that healthy and positive technology use is possible with the proper supervision. 
Tagged: After School Program in Brea, After School Program in Fullerton, After School Program in Placentia, After School Program in Yorba Linda
Optimus Learning School is a tutoring center in Brea serving Fullerton, Placentia, and Yorba Linda. Since 2008, we have been helping students from kindergarten through high school achieve their academic goals through our various programs such as our home school, after school program, homework help, and private tutoring. We also offer seasonal programs such as our popular summer camp. There are many enrichment classes year-round, such as coding, STEM, piano, and art which will help shape creative and well-rounded students. Are you ready to kickstart your child's education? Send an inquiry form or contact us today!