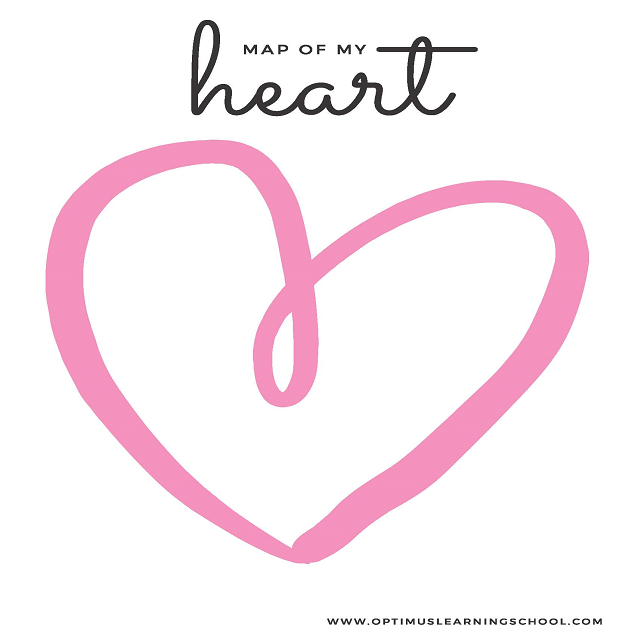 After School Program in Brea
After School Program in Placentia
After School Program in Yorba Linda
Valentine's Day Activities for the Family
February 12, 2021
Here are some fun and festive activities you can do with the entire family!
Map of My Heart
This first activity is a creative way to use doodles, a collage, or any media that you have at home to show ideas, people, and things that are important to you. This activity will inspire you to think about values and priorities.
Print out this worksheet and let your imagination take over!
Twinkie Hearts
This easy no-bake recipe is the perfect sweet treat for the whole family this Valentine's Day!
Ingredients
·      Twinkies
·      Vanilla Frosting
·      Sprinkles
Recipe
1. Unwrap two Twinkies
2. Cut each Twinkie diagonally so that only one rounded end and the other side come to a point. It will look like a rounded triangle. One Twinkie will be half of the heart. Where you have cut, the Twinkie will be the center of the heart. (You will discard – or eat --- some of the Twinkie that you have cut to make the heart.)
3. Spread frosting inside the Twinkies where you have cut, and put them together to make a heart shape.
4. Frost the top of the heart and add your sprinkles.
5. Time to eat!
Read a Valentine Book
Reading is a fantastic family activity! Not only do you get to spend some quality time, but you are also building your student's vocabulary and encouraging a love for reading!
Here are some excellent Valentine books:
·      Love from the Very Hungry Caterpillar by Eric Carle
·      Pete the Cat: Valentine's Day is Cool by James Dean and Kimberly Dean
·      Roses Are Pink, Your Feet Really Stink by Diane de Groat
·      Love Monster by Rachel Bright
·      Love, Splat by Rob Scotton
·      Little Critter: Happy Valentine's Day, Little Critter! by Mercer Mayer
·      Here Comes Valentine Cat by Deborah Underwood
We at Optimus wish you and your family a happy and loving Valentine's Day!
Tagged: After School Program in Brea, After School Program in Placentia, After School Program in Yorba Linda
Optimus Learning School is a tutoring center in Brea serving Fullerton, Placentia, and Yorba Linda. Since 2008, we have been helping students from kindergarten through high school achieve their academic goals through our various programs such as our home school, after school program, homework help, and private tutoring. We also offer seasonal programs such as our popular summer camp. There are many enrichment classes year-round, such as coding, STEM, piano, and art which will help shape creative and well-rounded students. Are you ready to kickstart your child's education? Send an inquiry form or contact us today!