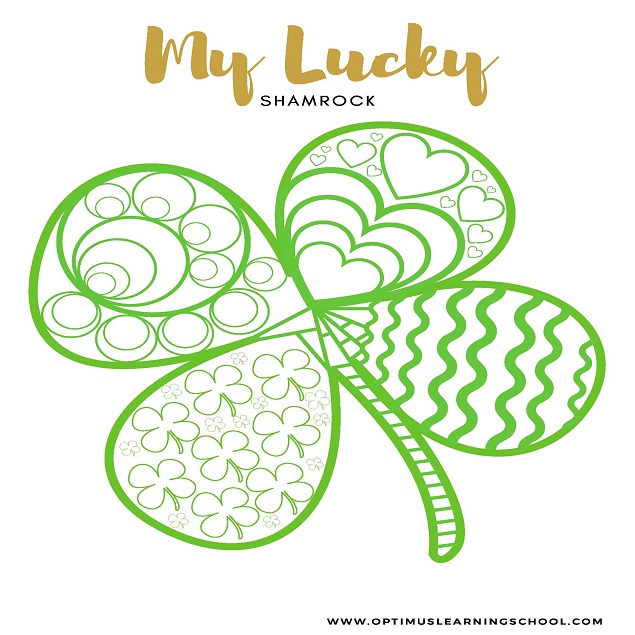 After School Program in Brea
After School Program in Fullerton
After School Program in Placentia
After School Program in Yorba Linda
Fun St. Patrick's Day Activities
March 9, 2021
Get ready to wear green and to trap some leprechauns! Here are some fun St. Patrick's Day activities you can do with your family!
Before we begin, here is a fun fact!
Do you know why we wear green on St. Patrick's Day? This tradition is based on the folklore that says, if you wear green, it makes you invisible to leprechauns who like to pinch anyone they see!
Start your day with a Lucky Breakfast!
Here is a simple and easy breakfast treat!
Ingredients:
·      Lucky Charms Cereal
·      Milk
·      Green Food Coloring
Directions:
1. Combine milk and food coloring to make your green leprechaun milk.
2. Pour milk in individual cups and cereal in separate bowls.
3. Enjoy your Lucky Breakfast!
My Lucky Shamrock Coloring Page
Grab some colors and use your creativity to color in the patterns in this lucky shamrock!
The coloring page is provided for you at the end of this blog!
Build a Leprechaun Trap
Did you know that if you catch a leprechaun, they will either grant you three wishes or lead you to their gold?! Design your leprechaun trap! Leprechauns are smart and often escape from even the most terrific traps, but they may leave some gold or treats!
What you will need:
·      Paper
·      Scissors
·      Glue
·      Tape
·      Crayons
·      String
·      Shoe Box
·      Popsicle Sticks
Instructions:
There are no rules to this activity. Be creative!
Read a St. Patrick's Day Book
Here are some fun books you can read as a family!
·      How to Catch a Leprechaun by Adam Wallace
·      Pete the Cat: The Great Leprechaun Chase by James Dean
·      There Was an Old Lady Who Swallowed a Clover! by Lucille Colandro
·      Jamie O'Rourke and the Big Potato by Tomie dePaola
·      How to Trap a Leprechaun (Magical Creatures and Crafts) by Sue Fliess
Tagged: After School Program in Brea, After School Program in Fullerton, After School Program in Placentia, After School Program in Yorba Linda
Optimus Learning School is a tutoring center in Brea serving Fullerton, Placentia, and Yorba Linda. Since 2008, we have been helping students from kindergarten through high school achieve their academic goals through our various programs such as our home school, after school program, homework help, and private tutoring. We also offer seasonal programs such as our popular summer camp. There are many enrichment classes year-round, such as coding, STEM, piano, and art which will help shape creative and well-rounded students. Are you ready to kickstart your child's education? Send an inquiry form or contact us today!