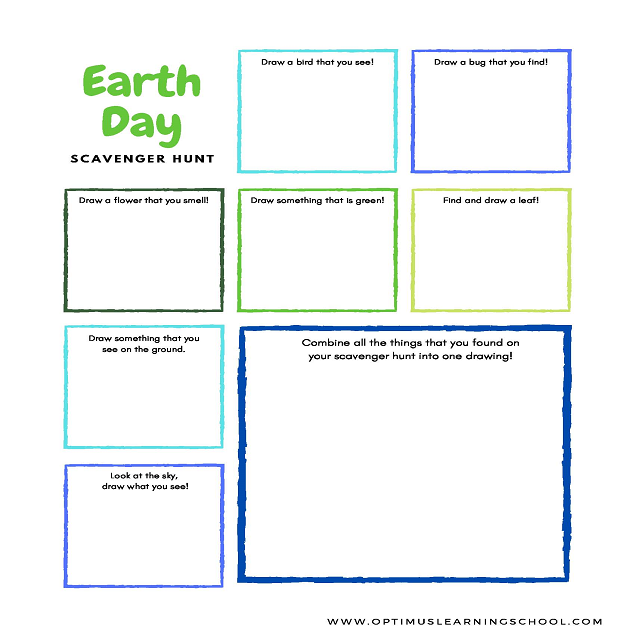 After School Program in Yorba Linda
After School Program in Placentia
Fun Earth Day Activities
April 20, 2021
Earth Day is April 22, and the very first Earth Day was celebrated in 1970. We celebrate Earth Day to bring awareness to environmental protection and to encourage people to do their part in helping conserve the Earth.
Here are some fun activities you can do with your family!
Build a Butterfly House
Lowes is hosting SpringFest Events, and on Thursday, April 29, they will be providing free kits to build a butterfly house! To receive your free kit, you must register by Thursday, April 22. Here is a link where you may find further details, https://www.lowes.com/events/springfest/butterfly-quest-kit.
Plant a Garden
This activity is good for the environment and will teach your student about responsibility. First, give each student their own plot. Make sure that their plot is located where there is the best soil and light. Choose relatively easy-to-grow plants. The following is a list of plants that have a short growing season and are exciting to harvest:
·      Sunflowers
·      Lettuce
·      Radishes
·      Snow Peas
·      Cherry Tomatoes
·      Nasturtiums
Go on an Earth Day Scavenger Hunt
Print the worksheet at the bottom of this blogand take a walk outside! Complete the scavenger hunt, and color all the pictures you drew!
Take a Virtual Field Trip
Many museums and world-famous sites are offering tours virtually! Here are some places you can visit right from your home!
·      American Museum of Natural History- They are providing three virtual exhibits that offer a glimpse of their most notable features.
·      The British Museum- Take a tour of their online exhibits, and view 2 million years of art and culture.
·      Getty Museum- Visit the Los Angeles museum and see works of art from all over the world.
·      Atlanta Zoo- They have a live panda cam where you and your family can watch a panda living in its habitat.
·      Monterey Bay Aquarium- Go underwater and see sharks, sea otters, and other ocean dwellers through the aquarium's live webcams!
Make Dirt Cup Desserts
This easy and quick recipe looks just like the real thing!
Ingredients:
·      1 package of chocolate instant pudding
·      2 cups of cold milk
·      1 tub of Cool Whip topping
·      15 Oreos, finely crushed
·      10 worm-shaped gummies
Recipe:
1. Combine pudding mix and milk in a large bowl. Whisk the mixture for about 2 minutes.
2. Let the mixture stand for 5 minutes. Then stir in the Cool Whip and half of the crushed Oreos.
3. Divide the mixture into 10 paper or plastic cups, and top them with the remaining crumbles.
4. Place cups in the refrigerator for 1 hour.
5. Top the cups with the gummy worms, and serve!
Enjoy your yummy dirt cup!
We hope you and your family have fun doing these Earth Day activities!
Tagged: After School Program in Yorba Linda, After School Program in Placentia
Optimus Learning School is a tutoring center in Brea serving Fullerton, Placentia, and Yorba Linda. Since 2008, we have been helping students from kindergarten through high school achieve their academic goals through our various programs such as our home school, after school program, homework help, and private tutoring. We also offer seasonal programs such as our popular summer camp. There are many enrichment classes year-round, such as coding, STEM, piano, and art which will help shape creative and well-rounded students. Are you ready to kickstart your child's education? Send an inquiry form or contact us today!