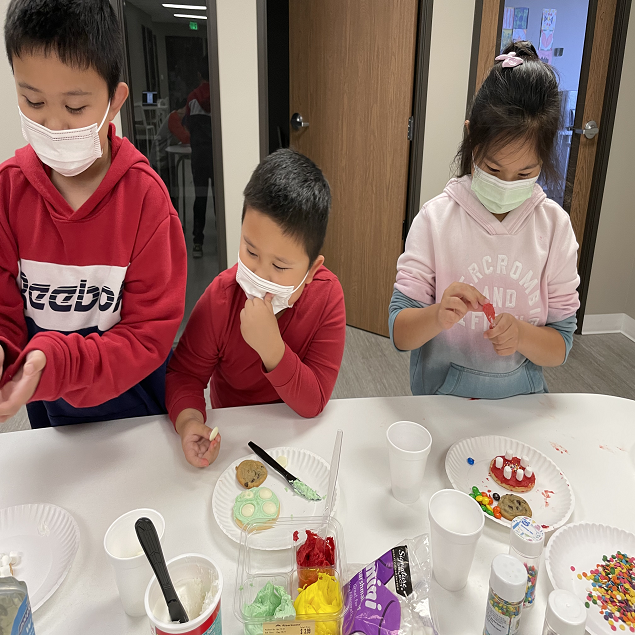 After School Program in Placentia
After School Program in Yorba Linda
After School Program in Brea
How to Build Your Student's Self-Esteem and Confidence
May 3, 2021
Building self-esteem stems from the encouragement and support you provide for your student; however, there are additional ways to help continue to nurture your student's growth in these areas.
Here are some tips to help you guide your student into a strong, confident individual.
Show that you love them unconditionally.
It is essential to assure your student that they are loved no matter what and that your love does not depend on performance, behavior, and choices. Of course, you will have bad days, and mistakes will be made; however, always remind your student that you love them no matter what and that you will support them through life.
Have a growth mindset.
So, what is a growth mindset? A growth mindset is the understanding that our intelligence, talents, and abilities can develop and grow with effort, support, and help. Having a growth mindset will allow your student to be more flexible, open, and accept the trials, tribulations, and successes they will go through.
Mistakes are lessons to be learned.
Mistakes are a complex topic for everyone. They can negatively affect self-esteem and confidence. It is essential to communicate with your student that there is hope for improvement. Take time to discuss the mistake to build an understanding and give your student support to move forward. Here are some questions that may help you start the conversation: What influenced you to make this decision? What can we learn from this, and how can we apply it to the future?
Give praise for hard work and effort.
It is important to congratulate your student's achievements; however, make sure to balance your praise because your student may construe their achievements to their self-worth. Essentially, please focus on the process that allowed them to accomplish their achievements.
Identify struggles.
When your student experiences struggles, it may lead to lower confidence and self-esteem. Be aware of these and encourage your student to view these struggles as opportunities.
Communication.
Building confident and clear communication takes time. In building communication, you need to help your student understand the difference between assertive, persuasive, passive, and aggressive communication. Talk about how the tone you use during a conversation can affect the direction a conversation may take and how your body language can send a message to others.
Create a supportive home environment.
Ensure that your student feels safe and free to talk about their challenges with you. Support your student by helping them find ways to manage a difficult situation with respect and confidence.
These are just some tips that can help you and your student on the path towards positive self-esteem and confidence.
Tagged: After School Program in Placentia, After School Program in Yorba Linda, After School Program in Brea
Optimus Learning School is a tutoring center in Brea serving Fullerton, Placentia, and Yorba Linda. Since 2008, we have been helping students from kindergarten through high school achieve their academic goals through our various programs such as our home school, after school program, homework help, and private tutoring. We also offer seasonal programs such as our popular summer camp. There are many enrichment classes year-round, such as coding, STEM, piano, and art which will help shape creative and well-rounded students. Are you ready to kickstart your child's education? Send an inquiry form or contact us today!