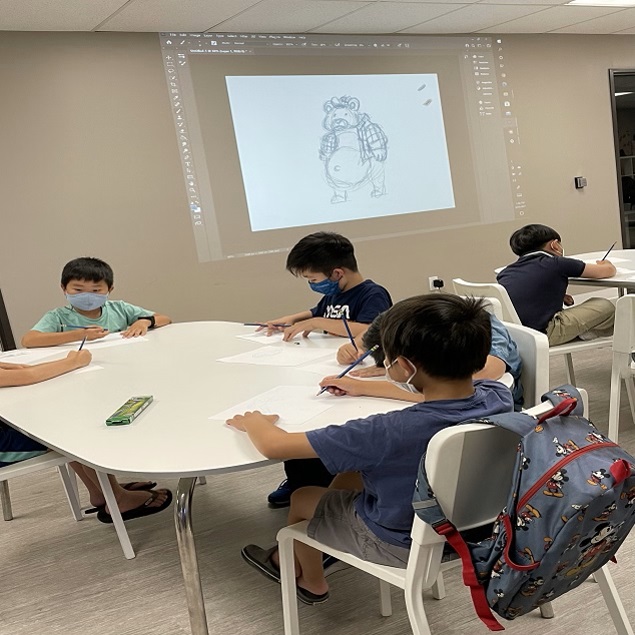 After School Program in Brea
After School Program in Fullerton
After School Program in Placentia
How to Prepare Your Student for a Strong Start to the School Year
June 30, 2021
The Summer break is a time for students to have a vacation from their regular academic schedules and a perfect time to prepare for the upcoming school year. At Optimus, we want to share some tips you can use to help your student start the school year strong!
Transition to a School Schedule.
During the summer, most students spend their days staying up late and sleeping in. As the school year approaches, plan to ease into a school schedule by adjusting bedtimes. By adjusting bedtimes, your student will be happy to greet the first bell of school.
Healthy Eating Habits
Nutrition is essential in providing the energy students need when they spend many hours in the classroom. Students should start the day with a healthy breakfast to keep their brains in tip-top shape! In the evening, plan to have a healthy sit-down meal as a family.
Have a Homework Area
Create a designated space at home where students have all the necessary supplies at hand. This space can be a desk in a family room or a space at the kitchen table. The area should have paper, pencils, and all their essential school supplies. Consistently have students complete their assignments in this space daily to establish a positive habit.
School Introductions
The first day of school can be met with anxiety and apprehension. To lessen these feelings, schedule an appointment for a school tour or with the school staff that your student may see regularly. Seeing the teachers and staff in person will ease your student's minds because they will be familiar with the faces they see at school.
Be Familiar with the Curriculum
Some schools have orientation or back-to-school nights where they will go over classroom goals and curriculum. Knowing what your student will be learning in the upcoming school year will help you support their future learning.
School Involvement
If you have time, help out in the classroom. Teachers are always open to having parents be involved in the classroom or assisting during lunchtime. If you are unable to volunteer time, get involved by talking to your student about their school day. Having an open conversation with your students will allow you to gain insight into their school activities.
Promote Organization
Help students create an organizational system to keep track of assignments and projects. Make sure to check their organization system at least once a week to ensure that assignments are being turned in on time and items are not pilling up. Also, clean out backpacks weekly to make sure papers are not getting lost.
Having a Positive Mindset
It is essential to instill a positive mindset for the upcoming school year. If students see you having a positive attitude, they will reflect your positive attitude. Make sure to emphasize that school is an opportunity to learn new things, allowing your student to embrace the school year positively.
We hope that these tips will help your student have a fantastic start to the new school year!
Tagged: After School Program in Brea, After School Program in Fullerton, After School Program in Placentia
Optimus Learning School is a tutoring center in Brea serving Fullerton, Placentia, and Yorba Linda. Since 2008, we have been helping students from kindergarten through high school achieve their academic goals through our various programs such as our home school, after school program, homework help, and private tutoring. We also offer seasonal programs such as our popular summer camp. There are many enrichment classes year-round, such as coding, STEM, piano, and art which will help shape creative and well-rounded students. Are you ready to kickstart your child's education? Send an inquiry form or contact us today!