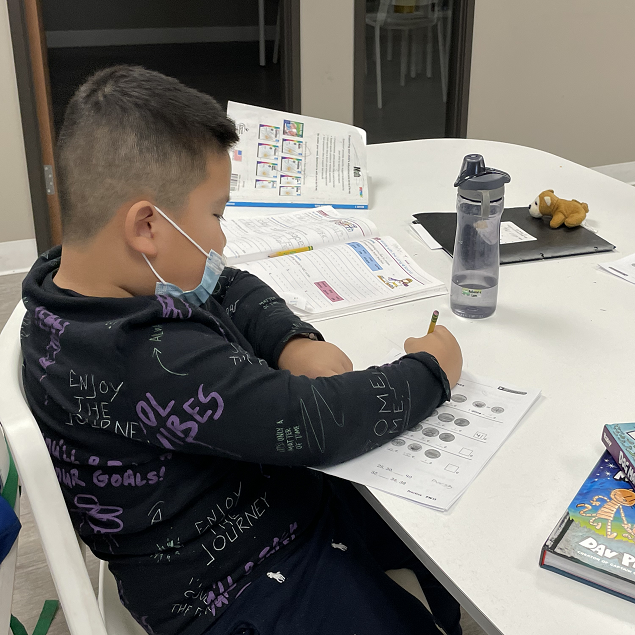 Summer Camp in Brea
Math Help in Yorba Linda
Homework Help in Placentia
How to Keep Your Student Engaged
January 21, 2022
Student engagement is important in and out of the classroom. Engagement supports positivity, encouragement, and a love for learning. Having engaged students ultimately leads to a successful academic career. 
The first is behavioral: how a student follows directions, does their work, and participates. The second is emotional: how a student feels in an educational environment, and how they socialize with peers. The third is intellect/reasoning: how students ask questions, and how they think about their lessons. 
Ultimately, an engaged student understands the value of learning, enjoys learning, and views their learning environment positively. 
So how can you ensure that your student is engaged?
There are many tools available to you to support your student's engagement. Here are a few resources that may work for your student! 
Educational Technology 
This type of engagement may include online platforms that allow students to practice curriculum-aligned skills through technology. Here are some websites: 
This website provides educational content for students from Pre-K to 6th Grade. They provide a variety of games where students may practice their math, reading, spelling, and strategy skills. 
Starfall is a platform that focuses on students in grades Pre-K to 3rd. The games focus on phonics, sight words, music, and math. 
Kahoot turns learning into a fun trivia activity! Students can learn about NASA, statistics, words, animals, and nature. The content is endless! 
Journaling 
Writing is a beautiful way students can express their thoughts, feelings, and questions. It also allows students to think deeply about a topic. Here are some topics your student can write about:
Reading- How does this story make you feel? Which character do you identify with, and why?
Math- What was challenging and straightforward about today's lesson? Is there something that you would like to explore deeper?
Science- What was the most exciting thing you learned from today's lesson? How can you connect today's lesson with your life? 
There are numerous ways to support your student's engagement! Every student is different and enjoys different activities. As your students support, it is essential to find the resources that encourage your student to grow a love for learning.
Tagged: Summer Camp in Brea, Math Help in Yorba Linda, Homework Help in Placentia
Optimus Learning School is a tutoring center in Brea serving Fullerton, Placentia, and Yorba Linda. Since 2008, we have been helping students from kindergarten through high school achieve their academic goals through our various programs such as our home school, after school program, homework help, and private tutoring. We also offer seasonal programs such as our popular summer camp. There are many enrichment classes year-round, such as coding, STEM, piano, and art which will help shape creative and well-rounded students. Are you ready to kickstart your child's education? Send an inquiry form or contact us today!