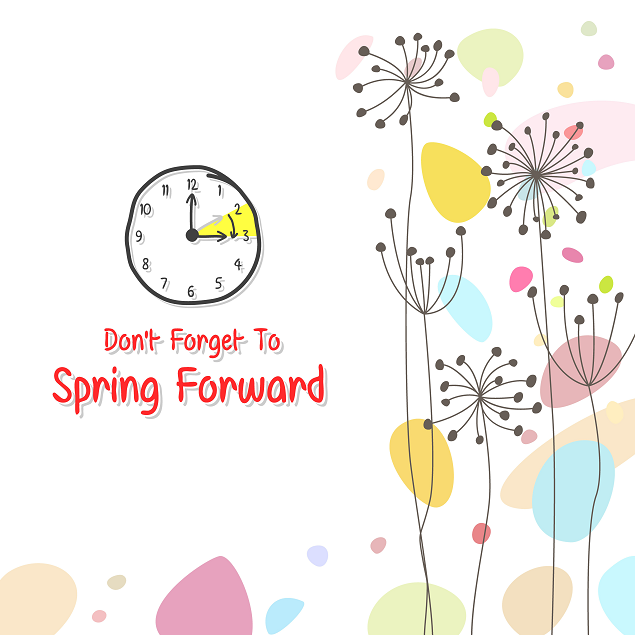 Summer Camp in Brea
Summer Camp in Fullerton
Summer Camp in Placentia
Summer Camp in Yorba Linda
Adjusting to Daylight Saving Time
March 7, 2022
It is that time of year again when we will be adjusting our clocks and spring forward. This switch is automatic for many of our devices; however, it may take some time for our bodies to adjust. It is vital to prepare our internal clocks because sleep is directly correlated to building our bodies and minds. Did you know that people typically sleep forty minutes less on the night following this springtime change? 
So how can we help support our students during this transition? 
Here are some tips that may help! 
Put down the electronics before bedtime.
The hour before bedtime should be a no electronic time. Using your electronics exposes you to high-intensity light which can affect your melatonin because the light from your electronics acts as a conduit in keeping your brain stimulated. Try these instead: Meditation, read a book, take a warm shower, or do some light stretching. 
Keep a consistent bedtime.
Bedtimes should start around the same time daily, and routines should not differ more than 30 to 45 minutes. Many parents allow their students to sleep in on the weekends; however, this hinders their ability to form a healthy, consistent habit. The shift from sleeping in on the weekends to waking up early on the weekdays can cause a student to lose focus during their school time. 
Have dinner at the same time.
Our sleep and eating patterns play a combined role. Try to eat earlier or at the same time in preparation for daylight saving. Ensure your student is eating enough to not go to bed hungry, and remember to not have a heavy meal right before bedtime. It is beneficial to have dinner about two to three hours before bed. 
Get some sunshine.
As a family, during the waking hours, get moving and go outside to get more of that California sunshine! Light plays an essential role in our body's internal clock, and it acts as an environmental cue to get moving. 
Be prepared.
As we spring forward, there will be less light in the morning when we wake up and get ready for the day and more light at night when we are preparing to go to sleep. This adjustment will present difficulties, especially in the dark mornings. Our bodies should naturally adjust; however, the first couple of days may be difficult. 
The first Monday after daylight savings can be challenging, and we do not want our students to be sleep-deprived! Keep the above tips in mind, and we hope this transition is smooth for you and your family!
Tagged: Summer Camp in Brea, Summer Camp in Fullerton, Summer Camp in Placentia, Summer Camp in Yorba Linda
Optimus Learning School is a tutoring center in Brea serving Fullerton, Placentia, and Yorba Linda. Since 2008, we have been helping students from kindergarten through high school achieve their academic goals through our various programs such as our home school, after school program, homework help, and private tutoring. We also offer seasonal programs such as our popular summer camp. There are many enrichment classes year-round, such as coding, STEM, piano, and art which will help shape creative and well-rounded students. Are you ready to kickstart your child's education? Send an inquiry form or contact us today!