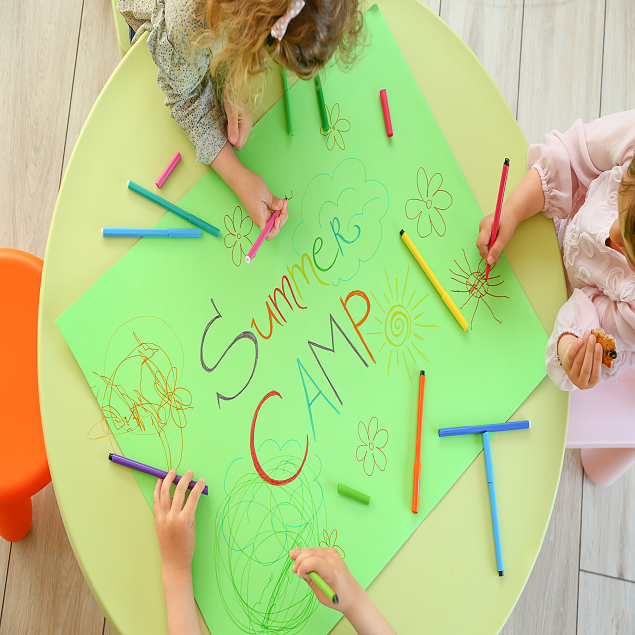 Summer Camp in Brea
Summer Camp in Fullerton
Math Help in Placentia
Summer Camp in Yorba Linda
Optimus Learning School | Summer Break
March 16, 2022
It is almost the end of the school year, and students are excited about summer break! Many play video games, go on social media, watch videos, or hang out with friends. The last thing on their minds is anything to do with academics. 
Many papers address the effects that summer break has on students. Topics include the "achievement gap" and the "summer slide."  
During the summer, one of the most significant subjects that gets hit with the dreaded summer learning loss is math. For many students, math is one of the more complex subjects, and not supporting continuous learning in the summer can increase their struggle. It can be said that students lose more than two months of what they learned in the school year during summer.  
Additionally, this summer learning loss can compound and may attribute to a student performing below grade level.  
Overall, summer learning is essential in supporting the pursuit of lifelong learning and provides positive outcomes for both academic and social development. Summer programs allow students to continue with a structured experience that maintains their academic skills and prepares them for the next school year.  
Furthermore, summer programs allow students to learn at a comfortable pace. Students do not necessarily have the pressure to obtain specific grades on their report cards during this time and may focus on enjoying their learning. Without this pressure, students gain confidence and feel prepared for their upcoming school year.  
Summer learning does not need to focus solely on academics. Students can participate in summer camps, reading programs, or tutoring.  
At Optimus Learning School, we provide various programs to help support your student's summer learning!  
Our most popular summer program is our summer camp! Our summer camp includes reading, writing, math, science, presentation, and cooking classes.  
The focus of the reading, writing, and math classes is to prepare students for their upcoming school year. Students preview the curriculum they will be learning next year, which gives them the keys to a successful start! Our science, presentation, and cooking classes allow students to explore hands-on learning. Students explore science through experiments, learn about public speaking and presenting, and have fun creating culinary delights! 
To avoid the summer slump, come to Optimus Learning School!  
For complete details about our programs and summer camp, visit our website at www.optimuslearningschool.com! We look forward to seeing you soon!
Tagged: Summer Camp in Brea, Summer Camp in Fullerton, Math Help in Placentia, Summer Camp in Yorba Linda
Optimus Learning School is a tutoring center in Brea serving Fullerton, Placentia, and Yorba Linda. Since 2008, we have been helping students from kindergarten through high school achieve their academic goals through our various programs such as our home school, after school program, homework help, and private tutoring. We also offer seasonal programs such as our popular summer camp. There are many enrichment classes year-round, such as coding, STEM, piano, and art which will help shape creative and well-rounded students. Are you ready to kickstart your child's education? Send an inquiry form or contact us today!