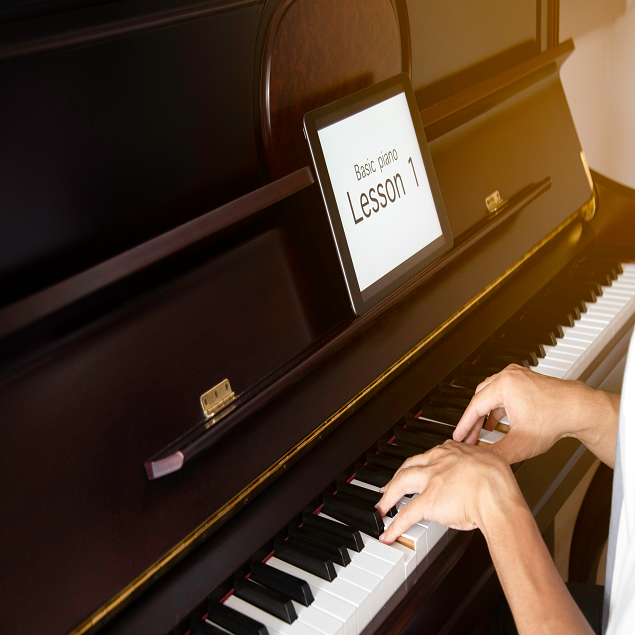 The Importance of Music
April 12, 2022
Your student is busy with school work and sports practice, but what about playing an instrument? Have your student expressed an interest in music? You may feel like your students do not need another activity on their plate, but playing an instrument can ultimately support your student's academic goals. Below you will find some benefits of playing an instrument! 
Supports Memory Growth
There have been studies that have shown that music stimulates brain development by stimulating different patterns. Music allows students to create new memories, store them, and retrieve them.  
Develop Patience
Learning an instrument means that students must dedicate hours, days, and even years to pursuing music. Students will learn that perseverance and effort will allow them to reach their goals. Through practice and patience, their skills will increase, and they can directly experience the success of their patience. 
Goal Setting
Music lessons allow students to understand and create long-term and short-term goals. Short-term goals can be learning and memorizing a specific note, and a long-term goal can be learning a piece of music with several notes! 
Express Creativity
Music allows students to have a productive, creative outlet that will enable them to express themselves in personal ways. Learning a piece of music is just the technical aspect. When students learn how to play a piece of music, they ultimately put a part of their personality into it. 
Supports Listening
When your student is learning an instrument, it requires them to listen carefully. Music requires the learner to listen to rhythm, dynamics, melody, and harmony in conjunction with the instructions given to them by their teacher.  
Builds Confidence
Music provides your student with an outlet for self-expression. As students become more comfortable with their instruments, they begin to express mastery and may feel inclined to play in front of an audience. Playing their instrument in front of others allows students to feel confident in their abilities, which can also support their academic goals. 
At Optimus Learning School, we understand the importance of creativity and discipline, and in this pursuit, we offer students the opportunity to participate in piano lessons! Learning an instrument is a beneficial skill for students. It allows them to express themselves, build their confidence and support many constructive habits. 
Our piano lessons are private, one-to-one lessons held twice a week, and students are taught on our exquisite grand pianos! For details, please visit our webpage at OLS - Piano Lessons!
Tagged: Summer Camp in Brea
Optimus Learning School is a tutoring center in Brea serving Fullerton, Placentia, and Yorba Linda. Since 2008, we have been helping students from kindergarten through high school achieve their academic goals through our various programs such as our home school, after school program, homework help, and private tutoring. We also offer seasonal programs such as our popular summer camp. There are many enrichment classes year-round, such as coding, STEM, piano, and art which will help shape creative and well-rounded students. Are you ready to kickstart your child's education? Send an inquiry form or contact us today!