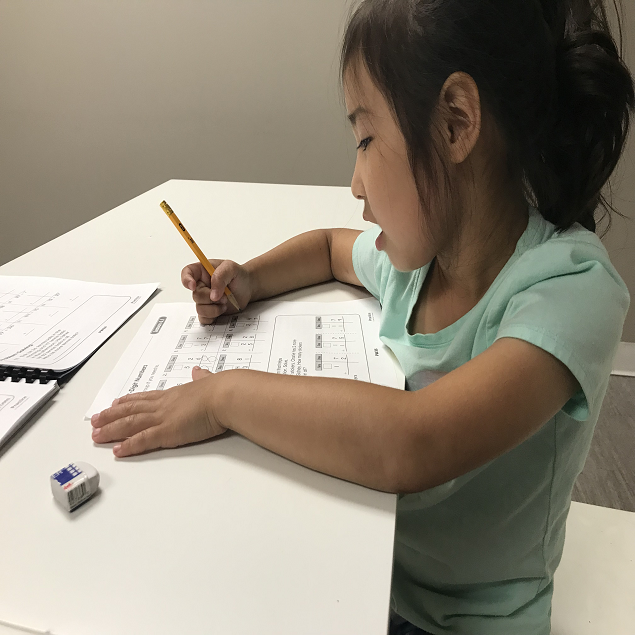 Summer Program in Brea
Summer Program in Fullerton
Summer Program in Yorba Linda
Summer Program in Placentia
Ways to Practice Spelling
May 19, 2022
Optimus Learning School knows that spelling is such an important part of a student's ability. Teachers will assign at least ten spelling words a week for students to practice and be tested on. Here are some fun ways for students to practice their spelling and get an A on that weekly test!  
Spell Using Playdoh!  
Every kid loves playing with Playdoh, but what if we could make it educational? Using playdough to spell your weekly spelling words is a great way for students to practice and get creative!  
Spelling Scrabble! 
The board game Scrabble is a great way for students to practice their spelling words. Challenge your students to use as many of their spelling words while playing the traditional game of scrabble. It makes the game more challenging and much more fun!  
Spell Using Magazines! 
Do you have old magazines lying around your house? Instead of throwing them away, have students find letters to cut out of the magazines and use them to spell their spelling words! It is a great way to recycle and have some cutting fun!  
Spell Using Chalk!  
A great way for students to go outside and practice their spelling is to use sidewalk chalk! Arm your student with many colors of sidewalk chalk and have them get spelling on the sidewalk!  
All of these are great and fun ways to help your students practice their spelling! Optimus Learning School arms students with even more creative ways to spell during our after school program! We are one of the best institutions in the Orange County area helping schools from the Brea, Fullerton, and Placentia-Yorba Linda school districts!  
If you are interested in our after school program or any other program we offer, please visit our website at Optimus Learning School!  
Tagged: Summer Program in Brea, Summer Program in Fullerton, Summer Program in Yorba Linda, Summer Program in Placentia
Optimus Learning School is a tutoring center in Brea serving Fullerton, Placentia, and Yorba Linda. Since 2008, we have been helping students from kindergarten through high school achieve their academic goals through our various programs such as our home school, after school program, homework help, and private tutoring. We also offer seasonal programs such as our popular summer camp. There are many enrichment classes year-round, such as coding, STEM, piano, and art which will help shape creative and well-rounded students. Are you ready to kickstart your child's education? Send an inquiry form or contact us today!