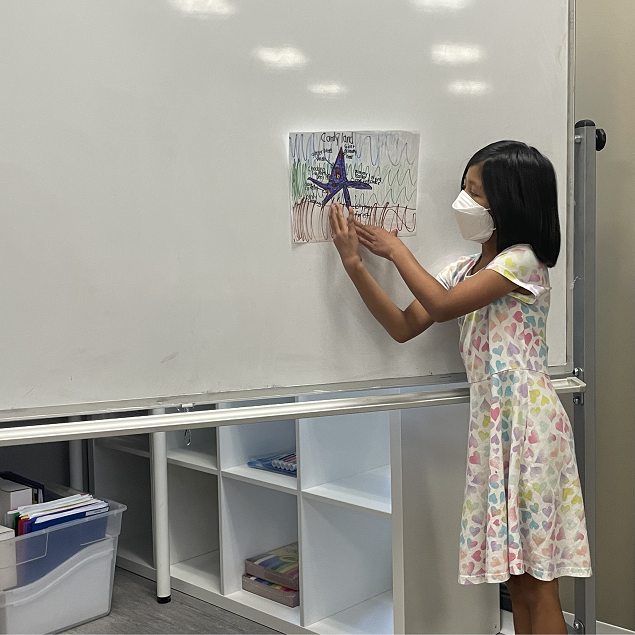 Summer Camp in Brea
Summer Camp in Fullerton
Summer Camp in Placentia
Summer Camp in Yorba Linda
Why Does OLS Have Presentation Class?
July 13, 2022
During our OLS summer program, on Mondays and Wednesdays students will attend presentation class in the afternoon. The presentations can be group projects or can be individual presentations based on the theme of the week. We teach these classes because the presentation is a key part of students' education. Here are some reasons why presentation classes and projects are so important. 
1.   Helps Students Avoid the Fear of Public Speaking  
According to many polls and studies, public speaking is one of Americans' greatest fears. People will do anything in order to avoid speaking in public. However, if students are exposed to speaking in public at a young age, they will be more likely to feel more comfortable speaking in front of others later on in life. Presenting in front of an audience also allows students to gain confidence in themselves and thus increase their self-esteem! 
2.   Presentations Help Students Learn to Research  
For many of the older grade presentations, the students are required to do research on their topic. By doing this every week, students will be more comfortable locating sources and gaining more information on their own. This will help them in their future high school and college research assignments.  
3.   Presentations Allow Students to be Comfortable with Technology 
For some of the students' presentations, we ask them to create a PowerPoint presentation to give to the class based on the theme of the week. By making these presentations more often, students will become confident in using technology and learning critical thinking skills on how to effectively show their audience information in a fun or enticing way. 
Presentation class is a wonderful way for students to become more comfortable with public speaking, research, and technology! 
It is finally summer and our students are so excited to spend their days at Optimus at our Summer Program. We have lots of classes that our students will take, but one of our students' favorites is our presentation classes. For more information about our Summer Program, please visit our website at OLS Summer Program!  
Tagged: Summer Camp in Brea, Summer Camp in Fullerton, Summer Camp in Placentia, Summer Camp in Yorba Linda
Optimus Learning School is a tutoring center in Brea serving Fullerton, Placentia, and Yorba Linda. Since 2008, we have been helping students from kindergarten through high school achieve their academic goals through our various programs such as our home school, after school program, homework help, and private tutoring. We also offer seasonal programs such as our popular summer camp. There are many enrichment classes year-round, such as coding, STEM, piano, and art which will help shape creative and well-rounded students. Are you ready to kickstart your child's education? Send an inquiry form or contact us today!