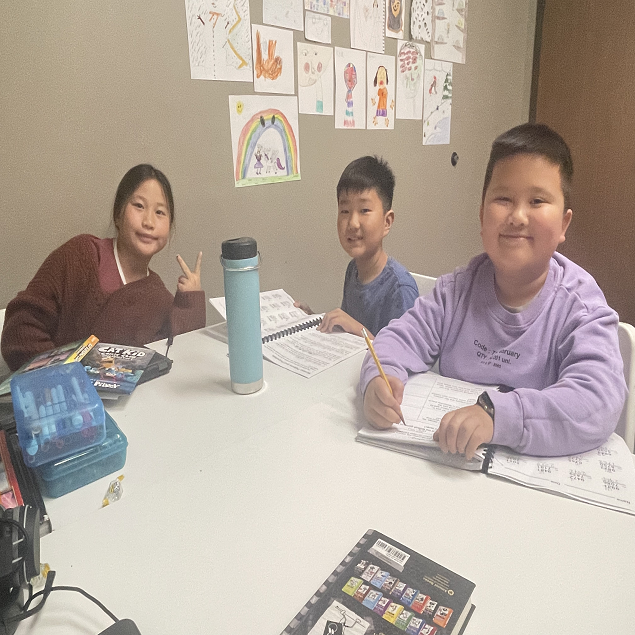 President's Day
January 31, 2023
Hurray! Another long weekend! But do you know why we have this long weekend in February? Here is a quick background about Presidents' Day. 
Presidents' Day is celebrated on the third Monday in February. The holiday commemorates Presidents George Washington and Abraham Lincoln. Officially, this holiday is Washington's Birthday; however, many celebrate both presidents on this day. Presidents' Day is typically celebrated with ceremonies, and most government offices and schools are closed on this day. 
You may be wondering how you and your family can celebrate this holiday. Below, you will find some Presidents' Day activities. 
Cherry Hand Pies
Let's make some cherry hand pies! Cherry pies are perfect for this holiday because of the popular myth about George Washington cutting down a cherry tree. 
Ingredients: 
1 box of ready-made pie crust (two pie crusts in total)
1 can (21 oz.) cherry pie filling 
Instructions: 
1.   Make sure the first thaw the ready-made pie crust.
2.   Preheat your oven to 425 degrees fahrenheit
3.   Take two large pieces of wax paper
4.   Place the thawed ready-made pie crust in between the wax paper.
5.   Roll out the dough into a larger circle that is big enough to cut 6, 4 inch circles
6.   Repeat step 4 with your second thawed pie crust
7.   Cut 6, 4 inch circles in the pie dough using the 4 inch circle cookie cutter or the lid of a mason jar.
8.   You should have a total of 12, 4 inch circles.
9.   In each of your 6 cut circles, scoop 2 table spoons of the cherry pie filling
10. Now top the 6 cut circles that have the filling with the pieces without the filling
11. Using a fork, press the prongs of the fork to seal the pie crusts
12. Place your hand pies on a baking sheet lined with parchment paper
13. In the center of each hand pie, cut a small "x."
14. Place the pies in the oven and bake for 15 minutes or until your pies are golden brown.
15. Take your hand pies out o the oven and let them cool.
16. Now your hand pies are ready to eat! 
Watch a Presidents' Day Movie
Here are some family friendly movies that have some element of American history.
National Treasure: The Book of Secrets (2007)
National Treasure (2004)
Night at the Museum (2006)
First Kid (1996) 
Read a Presidents' Day Book
Books can teach your student various topics about Presidents' Day, such as the White House, past presidents, or the election process. 
Arthur Meets the President by Marc Brown
So You Want to Be President? By Judith St. George
Duck for President by Doreen Cronin
Looking at Lincoln by Maria Kalman 
We at Optimus Learning School hope that you and your family enjoy this Presidents' Day weekend! Optimus Learning School is the premier afterschool program, summer camp and tutoring center in Orange County. We support all students in their learning endeavors and promote the development of critical thinking and creativity! For complete details about our programs, please visit our website at https://optimuslearningschool.com/.
Tagged: Coding Class in Brea
Optimus Learning School is a tutoring center in Brea serving Fullerton, Placentia, and Yorba Linda. Since 2008, we have been helping students from kindergarten through high school achieve their academic goals through our various programs such as our home school, after school program, homework help, and private tutoring. We also offer seasonal programs such as our popular summer camp. There are many enrichment classes year-round, such as coding, STEM, piano, and art which will help shape creative and well-rounded students. Are you ready to kickstart your child's education? Send an inquiry form or contact us today!