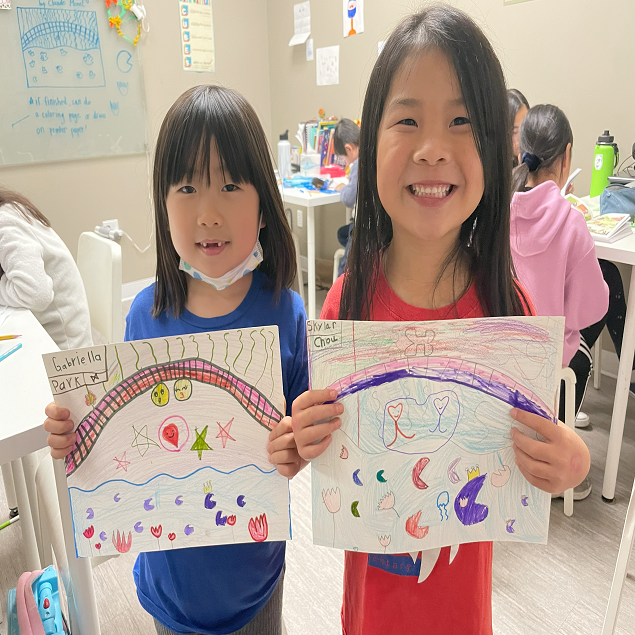 Art Class in Brea
Art Class in Fullerton
Art Class in Placentia
Art Class in Yorba Linda
Projects Using Easter Eggs
April 18, 2023
Spring is finally here so that Easter is coming along with all those plastic eggs! However, once Easter is over, what can you do with all those eggs? Check out these three projects that allow kids to use plastic Easter eggs in new and fun ways!  
Easter Egg Exercises  
This activity is a way to give your kids to exercise in a fun way!  
Materials  
-Easter Eggs 
-Paper  
-Pencil  
Directions 
1.   Write down different exercises on a piece of paper. Some examples include:
a.   1 somersault
b.   11 jumping jacks
c.    5 bunny hops
d.   3 push ups
e.   Run for 10 seconds
2.   Cut out each individual exercise and fold it.
3.   Put each piece of paper in an egg.
4.   When you want your kids to exercise, have them choose an egg and do it.    
Easter Egg Fireflies  
Materials  
-Plastic Easter Eggs
-Hot Glue Gun
-Hot Glue
-Pipe Cleaners
-Duct Tape
-Sharpies
-Flameless LED Tealights
-googly eyes  
Directions 
1.   Open the plastic easter egg and place the flameless LED tealight inside and close it back up.
2.   Cut up a couple different colored pipe cleaners into 2 inch pieces. You will need to have at least eight 2 inch pieces for each firefly.
3.   Take two of those pipe cleaners (these will be used to make the antennae of the firefly). Using a hot glue gun, attach them to a plastic easter egg. Try to put them directly underneath the line that indicates where the two parts of the egg come apart.
4.   Curl the ends of the pipe cleaners to make a cute antennae if you would like.
5.   Take the remaining six pieces of pipe cleaner and attach to the bottom part of the easter egg. Glue three parts on each side so that you have six legs in total.
6.   Take a small piece of duct tape, draw two wings and attach them to your easter egg.
7.   Attach the two googly eyes using hot glue.
8.   Draw on a smile.
9.   LIGHT IT UP AND ENJOY!   
Plastic Easter Egg Craft Flower Pots  
These are wonderful to use as seed starters!  
Materials  
-Plastic Easter Eggs
-Scissors
-Hot Glue
-Seedling Soil
-Seeds (any type will do!)  
Directions  
1.   Take the easter eggs apart.
2.   Using hot glue, glue the ends of the colored egg together.
3.   Put a tablespoon of soil in the easter egg.
4.   Place seed in soil and put more soil on top.
5.   Water the seed and watch it grow!  
Optimus Learning School provides the best after school program in the Orange County area. We also are enrolling for our summer program! For more information about our After School Program, please visit our website at OLS After School! For more information about our summer program, please visit our website at: Summer Program! 
Tagged: Art Class in Brea, Art Class in Fullerton, Art Class in Placentia, Art Class in Yorba Linda
Optimus Learning School is a tutoring center in Brea serving Fullerton, Placentia, and Yorba Linda. Since 2008, we have been helping students from kindergarten through high school achieve their academic goals through our various programs such as our home school, after school program, homework help, and private tutoring. We also offer seasonal programs such as our popular summer camp. There are many enrichment classes year-round, such as coding, STEM, piano, and art which will help shape creative and well-rounded students. Are you ready to kickstart your child's education? Send an inquiry form or contact us today!