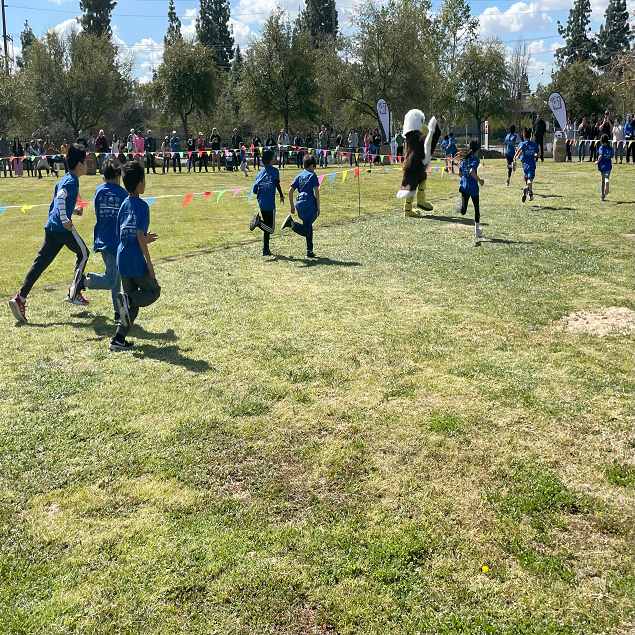 Summer Camp in Brea
Summer Camp in Fullerton
Summer Camp in Placentia
Summer Camp in Yorba Linda
Activities to do in Spring Time
April 21, 2023
The winter time is over and the spring season is officially here! It is the perfect time to do some fun activities using plants and in the great outdoors! Here are some fun things to do with your children this spring time that help you and your family really enjoy the season!  
1.   Go to a Farmer's Market!  
Taking your family to a farmer's market is a wonderful way to celebrate spring. Not only does it allow your kids to see where fresh food comes from, it also helps them to get outside and try some new and local things!  
Farmer's Markets are a great way to spend a beautiful spring or summer day!  
2.   Have a Backyard Camp Out!  
If you have access to a backyard or front yard, hosting a backyard camp out for your friends or family is a great way to spend a spring evening!  
Make a tent or a fort in your backyard and choose to spend the night there instead of your boring old bed! There are many activities that you can do including: playing games, nature activities, storytelling, and more! You can also stargaze or study some astronomy!  
3.   Make Chalk Art on the Sidewalk!  
A great and easy way to have some fun outside with your family is to draw on the sidewalk with chalk!  
Just grab some chalk, any kind will do, go outside and have some fun! You could have a competition to see who has the best drawing or who drew the fastest.  
4.   Go on a Nature Scavenger Hunt!  
Going on a nature scavenger hunt is a wonderful thing to do during the spring and summer seasons. Look up a list of things to find on a nature scavenger hunt online, take it with you, and get outside.  
Going on a nature scavenger hunt encourages your children to get outside and have some fun in the sun!  
Try any of these fun spring activities and get the full and enjoyable experience of spring!  
Optimus Learning School provides the best after school program in the Orange County area. We also are enrolling for our summer program! For more information about our After School Program, please visit our website at OLS After School! For more information about our summer program, please visit our website at Summer Program! 
Tagged: Summer Camp in Brea, Summer Camp in Fullerton, Summer Camp in Placentia, Summer Camp in Yorba Linda
Optimus Learning School is a tutoring center in Brea serving Fullerton, Placentia, and Yorba Linda. Since 2008, we have been helping students from kindergarten through high school achieve their academic goals through our various programs such as our home school, after school program, homework help, and private tutoring. We also offer seasonal programs such as our popular summer camp. There are many enrichment classes year-round, such as coding, STEM, piano, and art which will help shape creative and well-rounded students. Are you ready to kickstart your child's education? Send an inquiry form or contact us today!