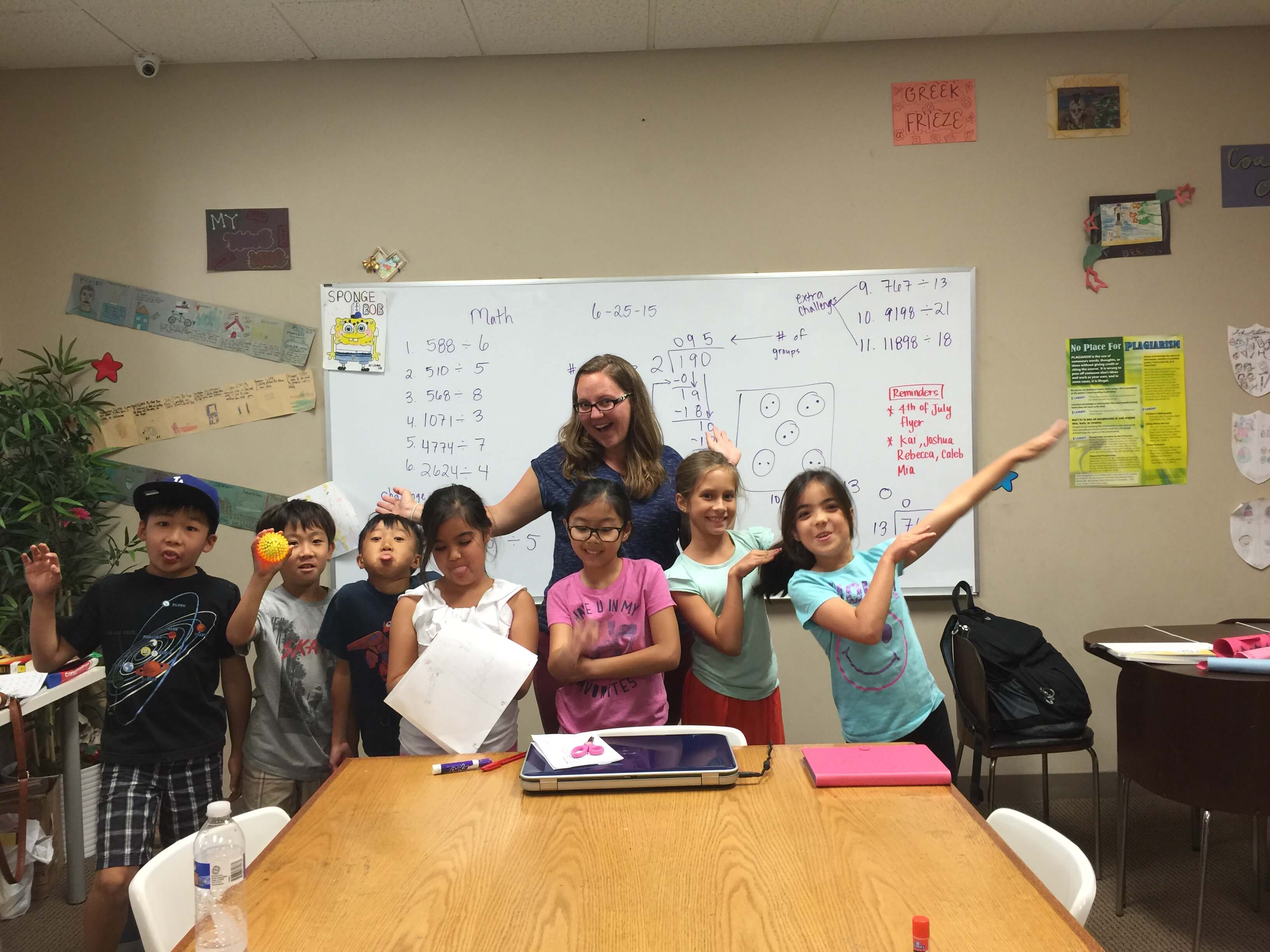 Summer Program Brea
May 3, 2016
It has been proven that, over the course of summer vacation, students can lose a percentage of the valuable knowledge they gained over the previous school year. Since there is no expectation to put the mind to work for a whole three months, it's easy to see why this is the case. The brain is an amazing organ, but if we don't use it, it suffers. At Optimus Learning School, after school program in brea, we give your son or daughter the opportunity to keep their young minds in tip-top shape over summer vacation!

Summer is a time for fun, but that doesn't have to come at the expense of learning. Our summer program has been designed with a child's best interests at its core. Through the use of themes that students love, we develop curriculum from the ground up to be educational, engaging, and fun! Some of our themes from past summer programs have included space week, super hero week, 3D animation week, and many more. Our themes change every year to keep things exciting for our veteran summer schoolers that are returning for another exciting summer vacation at Optimus Learning School, after school program in Brea! By incorporating science, writing, reading, art, and even cooking into these fun themes, your student might not even realize how much they're learning every single day they come to program!
In addition to exciting themes, our one of a kind reading, writing, and math clubs will be in full swing over the break as well. Students will be encouraged to read a book a week, they'll learn everything from basic to advanced grammar skills, and they'll get a glimpse into what their next school year's math class will ask of them. While we do offer similar clubs through the school year as well, we have tailored our curriculum to fit the amount of time that the summer vacation affords us, meaning your student will get the most comprehensive experience that our 10 week program has to offer. Furthermore, one-on-one tutoring can be arranged just as it can be during the normal school year. Is your son or daughter struggling with a specific subject in school? Are they in need of a more customized and personal learning experience? Then one-on-one tutoring at Optimus Learning School, after school program in Brea, over the summer break might be just what is needed to either set your student back on track or give them a leg up for the coming school year!
A mind is a terrible thing to waste, but summer is a time for fun! Luckily, at Optimus Learning School, after school program in Brea, we offer the best of both worlds. We've helped students in Brea, Yorba Linda, Fullerton, Diamond Bar, and Rowland Heights to keep their minds strong over the summer, and we'd love to extend the invitation to your young learners, no matter where you're coming from! Our teachers are excited to teach, and we know your student will be excited to learn. Call, click, or come in for a visit today and ask about our summer program!
Tagged:
Optimus Learning School is a tutoring center in Brea serving Fullerton, Placentia, and Yorba Linda. Since 2008, we have been helping students from kindergarten through high school achieve their academic goals through our various programs such as our home school, after school program, homework help, and private tutoring. We also offer seasonal programs such as our popular summer camp. There are many enrichment classes year-round, such as coding, STEM, piano, and art which will help shape creative and well-rounded students. Are you ready to kickstart your child's education? Send an inquiry form or contact us today!