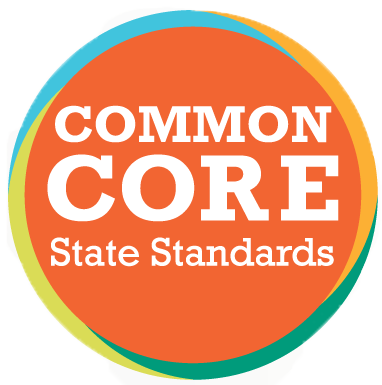 The 411 on Common Core Math
May 7, 2016
It seems like it happened over night. Your student is learning in a completely new and different way. Common Core standards have officially made their way to California, and this means big things for your son or daughter and their education. What is Common Core? Why is it becoming the national standard? How is it different from the current curriculum? What can you do to make sure your student makes the smoothest transition possible?

Common Core standards are slowly being adopted nationwide. The idea of creating these new standards began almost ten years ago, and today it has been adopted by the vast majority of states. Before Common Core, each state developed their own set of standards for education. If a student were to move from one school to another, there was a good chance they would have a difficult time because the material they were exposed to at their old school might differ from the material covered at their new school. This is why the Common Core founders aimed to create one set of standards for the entire country, so that all students will have the same opportunity for academic success no matter where they go. In addition to meeting with K-12 standards, Common Core has added a layer designed to prepare students for college as well as a career.
To say it simply, the Common Core standards spend less time on memorizing and procedures. Instead, the focus is now placed on understanding and analyzing. Mathematics textbooks will now spend far more time delivering word problems and visual examples to students than they have in the past. For example, a new visual method has been developed to solve division problems that is unlike most any typical procedure that students had learned in the past. Most daily lessons will be based on word problems in these new textbooks, rather than on a basic example involving only numbers and operators. It is the hope of the founders of Common Core that students will grow a deeper understanding for math and that, ultimately, this will make the subject easier for them to master throughout their academic careers.
At Optimus Learning School, the minds trusted to develop curriculum as well as the minds trusted to teach the curriculum for our after school program located in Brea are well aware of these new standards. Our first step was to adopt a new set of mathematics textbooks. To fully align with these new standards, we now use the 2015 edition "Go Math!" Common Core math textbooks for all elementary level classes. Students in Brea, Fullerton, Yorba Linda, Diamond Bar, and Rowland Heights will all benefit from the most recent adaptations of mathematics textbooks from Optimus Learning School, After School Program in Brea.

In class, we apply our review/preview method to provide an extra layer of understanding beyond the classroom. It is most typical for after school programs similar to Optimus to employ drilling and repetition techniques to improve a student's intelligence. Optimus, however, goes the extra mile. Every day, your student will review what they have learned recently at school. They will also preview what is to come, and they will do this all with a teacher. While independently completing several worksheets on a daily basis might help to improve short term understanding, we are looking to improve long term and lasting intelligence through the team formed between student and teacher.

The standards set forth in Common Core learning are a new academic road every student will now have to travel down. The Optimus after school program in Brea is well aware of these changes, and we have taken every step necessary to prepare our students for this new style of learning. Call, click, or come in today to schedule your son or daughter for one of our new and improved Common Core math classes!
Tagged: Math Help in Brea
Optimus Learning School is a tutoring center in Brea serving Fullerton, Placentia, and Yorba Linda. Since 2008, we have been helping students from kindergarten through high school achieve their academic goals through our various programs such as our home school, after school program, homework help, and private tutoring. We also offer seasonal programs such as our popular summer camp. There are many enrichment classes year-round, such as coding, STEM, piano, and art which will help shape creative and well-rounded students. Are you ready to kickstart your child's education? Send an inquiry form or contact us today!