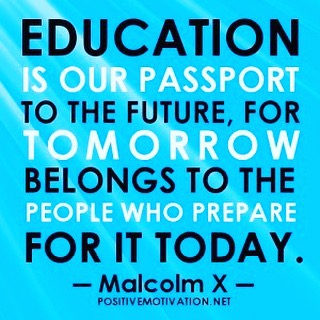 After School Program in Brea
After School Programs in Brea
May 24, 2016
Today more than ever, there are countless ways for your son or daughter to spend their time after the bell rings and officially ends their school day. Signing your student up for after school programs on their specific campus is a convenient choice. What is it exactly then that makes Optimus Learning School's after school program in Brea so worthwhile? What can we offer that they cannot?

Optimus' after school program in Brea is unique for several reasons. We pride ourselves in being able to deliver top notch educational services to all of our students, and this starts first with our staff. Most after school program employees do not hold any sort of college degree. Turnover rates are high with these programs because the job is often seen as part of a journey that people choosing careers in education are on. Employees here at Optimus, however, view their work not as part of the journey, but as the destination. With a dedicated and loyal attitude, our employees have a passion for teaching that is rivaled by none.

Before a student can truly excel in our custom made classes, we have to be sure they can handle the workload that school is already sending their way. It is one of the first and most important expectations at Optimus that every student finish their homework before they leave our program. Our proven homework help strategies focus on more than giving your student the correct answer. By working closely with each student, we help them to come to the correct answers on their own. Our goal is to instill confidence in all of our students, and this translates into better study habits and better test scores. The homework help we offer at Optimus After School Program in Brea points each student in the right direction to achieve great things all on their own!

In most cases, it is never long before our students begin to make leaps-and-bounds improvements on their homework. This means, of course, that they need a new challenge! A challenge that a typical school run after school program might not have for them. Our reading, writing, and math classes have been designed to offer students a constructive way to spend their extra time at Optimus. If even those classes are not enough, our best and brightest students can set their eyes on an academic competition. Math Counts and Math Kangaroo are two of the most widely known and challenging math competitions in the state, and Optimus After School Programs in Brea offers preparation class for these and many more competitions.

We can ensure the quality of our own classes not only through our world class teachers, but also through our small class ratios. All classes here at Optimus are capped at a total of average 5-6 student, no more than 8 students. Compared with a typical after school program that can reach class sizes of 20 or even 30 students, Optimus offers a far more unique and customized experience. Each student has the opportunity to interact directly with our teachers. This allows us to pinpoint problem areas in each student's learning style and help them to improve themselves academically.

Finally, we here at Optimus strive to give our parents the tools they need to keep track of how their students are spending time while in our program. Our online portal is a luxury that other after school programs rarely offer. All from the comfort of your own computer, you can see the classes your son or daughter is enrolled in as well as what the topic for that day was, check their grades for Optimus homework, and even read comments left by one of our teachers specifically for your student! In addition, every student has a meeting with our teachers once a week to go over school grades and assignments, and this information is also delivered through our portal for you to review at your convenience.

All of these reasons and more go to prove that Optimus Learning School is a cut above the average school run after school program. The genuine care shown in our staff, the intricate planning that goes into our classes, and the cutting edge online accessibility we offer all combine to make a one-of-a-kind service for both the parent and the student. Optimus Learning's School's After School Programs serve Brea, Fullerton, Yorba Linda, Diamond Bar, and Rowland Heights every day as demand grows ever higher for an academic strategy that serves each student's unique needs. Call, click, or come in today to hear even more about the difference Optimus will make in your son or daughter's future!
Tagged: After School Program in Brea
Optimus Learning School is a tutoring center in Brea serving Fullerton, Placentia, and Yorba Linda. Since 2008, we have been helping students from kindergarten through high school achieve their academic goals through our various programs such as our home school, after school program, homework help, and private tutoring. We also offer seasonal programs such as our popular summer camp. There are many enrichment classes year-round, such as coding, STEM, piano, and art which will help shape creative and well-rounded students. Are you ready to kickstart your child's education? Send an inquiry form or contact us today!