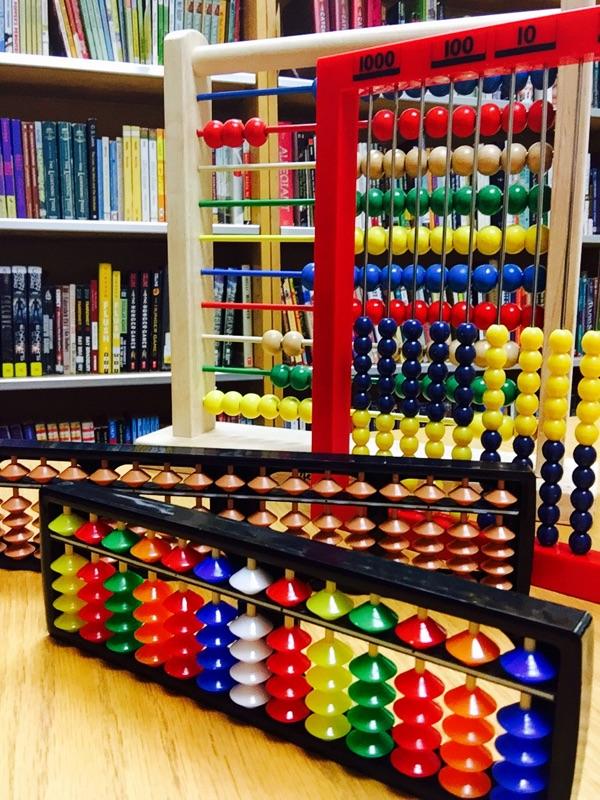 Abacus Class in Brea
June 1, 2016
The Learning Power of the Abacus
Few people realize the full potential of the abacus. It can be credited as one the first calculating tools, but the abacus also has invaluable advantages for a student's intelligence that many are unaware of. The brain power a student can gain from this device is actually quite amazing. Through becoming familiar with the abacus, students gain mental math skills that will follow them through their entire educational career and beyond.
The origin of the abacus dates back nearly 650 years. There is some debate as to where this calculating device was created. While its common knowledge that the abacus was widely used by the Greeks, the ancientMesopotamians and Egyptians can be credited with coming up with the concept for this tool. Through the years, decades, and centuries of use, there have been some small changes to the design of the abacus. The classic Greek abacus utilizes a ten bead design for its calculations, while the also popular Japanese abacus utilizes only five. More recently, color has been added to the beads and rows to make calculating more visually simple, and also to appeal to younger students who want to unlock the abacus' unseen powers of intelligence.
Optimus' after school program in Brea offers the chance for our younger students to familiarize themselves with the abacus. With California's inclusion of Common Core standards across all public schools, the addition of an abacus class here at Optimus was an obvious choice. One of the most noticeable changes with the implementation of Common Core math standards is the significant increase in visual learning that takes place in the classroom. Students are learning new more visual ways to perform the four basic operations (addition, subtraction, multiplication, and division). The abacus helps to make sure that, from a young age, students are ready for what is to come at school over the coming years by presenting them with an entirely visual experience with which to perform calculations.
Our choice to use the Japanese abacus here at Optimus was made for one particular reason. A Japanese abacus features five beads for each of its rows, in contrast to the Greek abacus that uses ten. By using the Japanese abacus, we offer a chance for our students to become familiar with numbers not only in terms of ten, but also in terms of five. We offer abacus classes for our Kindergarten students as part of our comprehensive after school program in hopes of building an unbreakable foundation of math based knowledge in their minds. A basic understanding of the abacus at an early age translates into a more solid understanding of addition, subtraction, multiplication, and division as a student progresses through the rest of their education. These are, of course, the backbone to any and all math classes.


Optimus is now offering abacus classes to its students from Brea, Fullerton, Yorba Linda, Diamond Bar and Rowland Heights. We are always excited to reach further into the Southern California area, and we are actively seeking new cities to offer our program to every day. There is no denying the learning power that an abacus can offer to young learners. While it may be an ancient form of calculating, the possibilities the abacus are endless. Call, click, or come in today and ask about Optimus Learning School's abacus program!
Tagged:
Optimus Learning School is a tutoring center in Brea serving Fullerton, Placentia, and Yorba Linda. Since 2008, we have been helping students from kindergarten through high school achieve their academic goals through our various programs such as our home school, after school program, homework help, and private tutoring. We also offer seasonal programs such as our popular summer camp. There are many enrichment classes year-round, such as coding, STEM, piano, and art which will help shape creative and well-rounded students. Are you ready to kickstart your child's education? Send an inquiry form or contact us today!