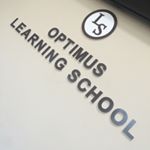 Online Class with Optimus Learning School
June 8, 2016
Online Classes with Optimus
One of our goals here at Optimus Learning School in Brea is to offer our educational expertise to as many students as we possibly can. We are proud to say that our teachers teach not only at a national but at an international level on a weekly basis. We achieve this level of international service through our online classes. With only the most basic computer technology, your student can receive the unique education that Optimus has to offer from anywhere on Earth!
How does an online class at Optimus work? Through the use of a simple online video chat program, we are able to offer the same quality classes that we offer at our brick & mortar after school location in Brea at an online capacity. We choose to use Google Hangouts as our platform because not only is Google a trusted name known the world over, but this service is also free of charge. With just a simple webcam and a microphone, your student will have everything they need to start one of our online classes.
What kinds of classes do we offer online? The classes that tend to be the most popular for online teaching here at Optimus are our tried-and-true originals. Multiple reading and writing classes are held on a weekly basis online, with the same teachers and quality instruction that have made Optimus great. While these classes are the most popular online classes that Optimus offers, one-on-one tutoring opportunities can be made available to accommodate most of the classes we offer at our location in Brea, California. All online classes are held on Saturday afternoons (Pacific Standard Time), and are two hours in length.
What about homework? Through the use of our custom built website, the process of teaching an online class with homework is streamlined in a way completely unique to Optimus. Students in our book clubs complete reading comprehension questions as well as vocabulary through our website. That homework is then received and graded by one of our teachers, and used as part of the lesson plan for the next class. This online integrated approach ensures that all of our online book club classes go as smoothly as possible. Writing classes, while not classes that we typically offer homework for, are also one of a kind due to our website. The student's response to the prompt of the day is entered directly into our website writing program. The teacher and student both see this writing in real time, and the teacher can add edits as necessary using text editing tools such as strikethroughs and highlighting.
Online classes are a means for students to learn from anywhere on Earth. Whether from the other side of town, the other side of the country, or even the other side of the globe, these classes provide an invaluable service. Through use of basic computer technology and a video chat service, our dedicated teachers can provide their assistance to any student, anywhere. Our website ensures that the process runs as smoothly as possible, and students are held to the same expectations as if they were to come into our location in Brea, California for an in person class. No matter where you are, online classes with Optimus are a possibility. Call, click, or come in today!
Tagged:
Optimus Learning School is a tutoring center in Brea serving Fullerton, Placentia, and Yorba Linda. Since 2008, we have been helping students from kindergarten through high school achieve their academic goals through our various programs such as our home school, after school program, homework help, and private tutoring. We also offer seasonal programs such as our popular summer camp. There are many enrichment classes year-round, such as coding, STEM, piano, and art which will help shape creative and well-rounded students. Are you ready to kickstart your child's education? Send an inquiry form or contact us today!