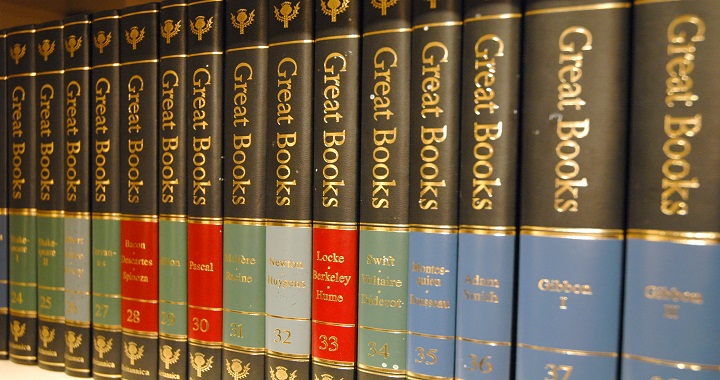 After School Program in Brea
Homework Help in Brea
The Importance of Classic Books
September 8, 2016
As an after school program that hopes to nurture the critical thinker in all of our after school students, we put extra thought into what books we should include in our classes. Modern books are not without merit. Reading comprehension, vocabulary, and the lessons modern books can teach our students about the world we live in today make them an invaluable tool. However, at Optimus, we see the benefit that classic books can provide students of all ages, and we incorporate them into our after school program regularly.
By utilizing classic books in our program, we gain the chance to teach our students not only an English lesson, but a history lesson as well. Books from the past are a mirror into a world that students never lived in. It is our hope here at Optimus that a great story set in a far past time can help to bring that history to life in our student's minds. What's more, classic books offer another level of critical thinking to challenge our young learners with. While it may be simple for a student to think about a world that is right in front of them, their minds must go to work in an entirely different and more complex way to ponder how things may have been despite the fact that they will never personally experience that particular point in time. It goes without saying as well that the past has a seemingly limitless amount of knowledge to bestow on current and future generations. The wisdom developed by prominent classic writers and divulged through their storytelling is alive and well in the classic books that our students here at Optimus have the chance to read.
Classic literature is a worthwhile staple that we wholeheartedly support here at Optimus. With our goal to drive and motivate our students in Brea, Fullerton, Diamond Bar, and Yorba Linda to think critically, it is no wonder that classic books would be an invaluable tool in our academic efforts. The history these books can offer and the wisdom they can impart prove that there will never be a replacement for the classics. Call, click, or come in today, and see how classic stories can help your son or daughter today!
Tagged: After School Program in Brea, Homework Help in Brea
Optimus Learning School is a tutoring center in Brea serving Fullerton, Placentia, and Yorba Linda. Since 2008, we have been helping students from kindergarten through high school achieve their academic goals through our various programs such as our home school, after school program, homework help, and private tutoring. We also offer seasonal programs such as our popular summer camp. There are many enrichment classes year-round, such as coding, STEM, piano, and art which will help shape creative and well-rounded students. Are you ready to kickstart your child's education? Send an inquiry form or contact us today!