Parents and Teachers: A Winning Team!
December 29, 2016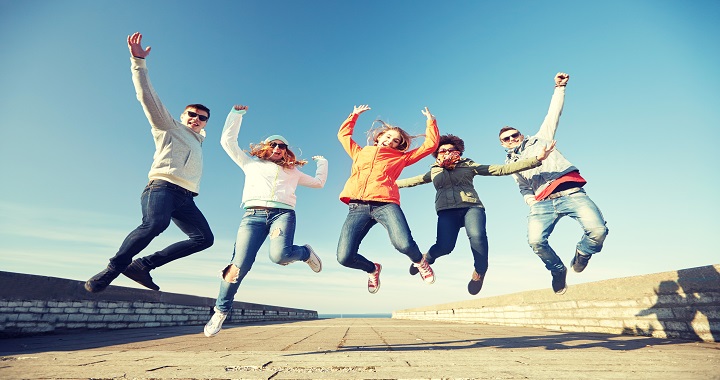 Cooperation between parents and teachers is an invaluable tool in education. Here at Optimus Learning School, we realize this, and our desire to nurture this bond whenever possible is at the forefront of our goals. We have proven time and time again that effective parent-teacher communication translates into innumerable benefits for our students.
To ensure that our parents and teachers can work together, we encourage every possible form of communication here at OLS.Telephone conversations and text messaging are still an integral part of daily business here at Optimus. In a time where the internet is king, we understand that these are still many parent's preferred forms of communication. No matter the level of technological savvy, we encourage an open line of communication, and we are standing ready to answer any and all questions promptly. Concerned about your student's grades? Curious about our non-school day policy? Need to sign your student up for another month of program or some new classes? Drop us a line and were more than happy to help!
Did you know that Optimus is on virtually every social media platform? Yelp, Facebook, Instagram, Pintrest, YouTube, and more are all easily accessible via our social media bar located at the bottom of every page of our website. For the more technically inclined, we encourage the use of all of these platforms. Write us a review on Yelp, post on our Facebook wall, watch a few of our YouTube videos and let us know what you think with a comment! We would love to hear from you!
If that wasn't enough, the Optimus Learning School website itself is a wealth of information for our parents, and it's a great communication method for our teachers. Information for every class we teach, as well as information for our homework club is easily accessible from each student's online portal. Here, teachers might leave comments on anything from a student's performance and behavior during a particular class, to that students current school grades along with comments, concerns, and future plans for that student. All of these online comments are private, and can only be seen by the student, the parent, and the teacher.
All of these communication tools combined serve a key purpose: ensuring that our parents can stay connected and informed with the Optimus Learning School program. Whether coming from Brea, Diamond Bar, Fullerton, Yorba Linda, or further, we want to ensure that all of our parents feel comfortable working together with our teachers, and with our program as a whole. When our parents strive to better our students just like we do, the possibilities of how far our students can go are truly endless.
Tagged: After School Program in Brea, Homework Help in Brea, Tutoring Center in Brea
At Optimus we strive to instill a balance between the values of discipline and critical thinking. We are dedicated to this philosophy because we believe that it will enable students to grow successfully as individuals and in their academic careers. Optimus Learning School offers an after school program in Brea such as math help and homework help. Optimus After School Program in Brea serves Brea, Fullerton, and Yorba Linda/Placentia areas. Optimus Learning School also offers SAT, ACT, PSAT, AP, IB programs in Brea. Our classes have a small ratio, with an average of 4-5 students per teacher. We offer such classes as AP Calculus, AP Physics, AP Chemistry, AP Computer Science and various other AP classes. Students can enroll in our daily tutoring service or our once a week classes. Optimus Learning School serves Brea, Fullerton, Yorba Linda, and Placentia areas.