After School Pickup!
April 11, 2017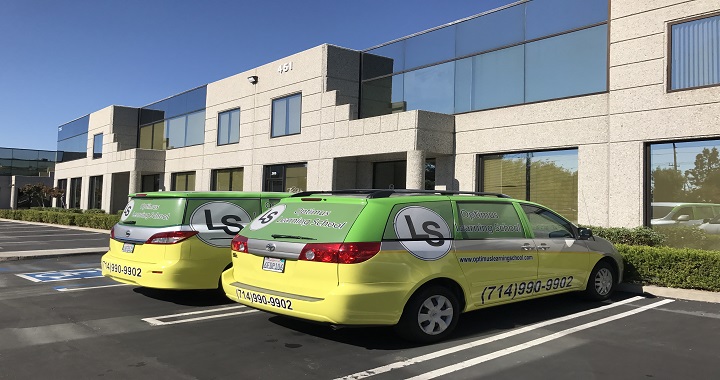 Optimus realizes that it is not easy for parents to get off work and pick their kids up from school and drop them off at Optimus, so we made things easier. We pick up kids when they finish class and bring them back to Optimus every day so parents or guardians can continue to work without having to take a break or get off early.


Be on the lookout in the Fullerton, Brea, or Diamond Bar area for one of our perfectly cleaned Optimus vans driving down the streets. If we are going to do something at Optimus we are going to do it the best we can and we demonstrate that work ethic in the classroom and on the road. Our drivers aim to be the safest drivers for the safety of the students, other drivers, and also themselves so we always double check to make sure all students have their seatbelts clicked in and the Optimus vans are running safe and sound.


The Optimus transportation is for the convenience of parents who are busy working hard. We understand that situations can occur and your son or daughter may get sick, just give us a call or send us a text and let us know if your kid did not attend school and does not need to be picked up that day. We never leave any students behind so we always make sure that we have accounted for every student no matter what.


Give us a call or stop by the office and we will happily coordinate the transportation of your child to Optimus after school. Don't forget to be on the watch for our bright green and yellow vans driving through your neighborhood!
Tagged: Tutoring Center in Brea, Homework Help in Brea, After School Program in Brea
At Optimus we strive to instill a balance between the values of discipline and critical thinking. We are dedicated to this philosophy because we believe that it will enable students to grow successfully as individuals and in their academic careers. Optimus Learning School offers an after school program in Brea such as math help and homework help. Optimus After School Program in Brea serves Brea, Fullerton, and Yorba Linda/Placentia areas. Optimus Learning School also offers SAT, ACT, PSAT, AP, IB programs in Brea. Our classes have a small ratio, with an average of 4-5 students per teacher. We offer such classes as AP Calculus, AP Physics, AP Chemistry, AP Computer Science and various other AP classes. Students can enroll in our daily tutoring service or our once a week classes. Optimus Learning School serves Brea, Fullerton, Yorba Linda, and Placentia areas.